"What is really Philippines? What is there to see?" I was bombarded with such questions by people when I told them my next destination is Philippines. Quite vulnerable to natural calamities, Philippines is a hidden gem of the Pacific. From the tranquil beaches to archaic colonial towns, from remnants of World War ships to warm hospitality, the country has to offer much more than that. The country consists of over 7,000 islands and it can puzzle you a bit in choosing what to see and what to skip. Traveling within the Philippines is tricky since the islands can be reached either by flight or ferry and if you are on a tight budget, flights can be slightly expensive if not booked in advance.
After a lot of research for my 10 day trip, I strategically chose 3 islands – Bohol, Boracay and Cebu and the capital Manila by default. I sense it as my duty to spread about wonders of Philippines, the country which was recently hit by the worst cyclones ever. Here are five of the things that I believe that you can do in these places that will make your memories of Philippines indelible.
1. Dive with Balicasag Turtles
I regret not taking a waterproof camera with me. If you are in Bohol, scuba diving is a must activity. People say the island offers the best sea life in the country because of rare Balicasag turtles. Experienced Divers travel all the way to spot this magnificent species of turtles that is found only in Bohol. The dive can be booked easily with any of the diving centers on Panglao beach. Bargain doesn't really work here, but you can choose the one that claims to take you to far away location in the sea where there are good chances of spotting Balicasag turtles. I chose my dive with the Seaquest Diving Center and it was pretty good.
Balicasag Turtle [Photo Credit: U-Dive]
2. Relax on the picturesque Virgin Island
By far the best island I have ever been to. You'll know the significance of the name once you'll reach there. The island lives up to its name. The island is a mere a strip of white sand in the middle of the humongous sea where you can forget about the world and be in the lap of nature carefree. It is the perfect place for a destination wedding. The place is away from the mayhem of tourists and offers a relaxing natural spa. Since it is not so deep around this island, you can enjoy wading in the sea. The island gives you ample opportunities to capture the best of landscape.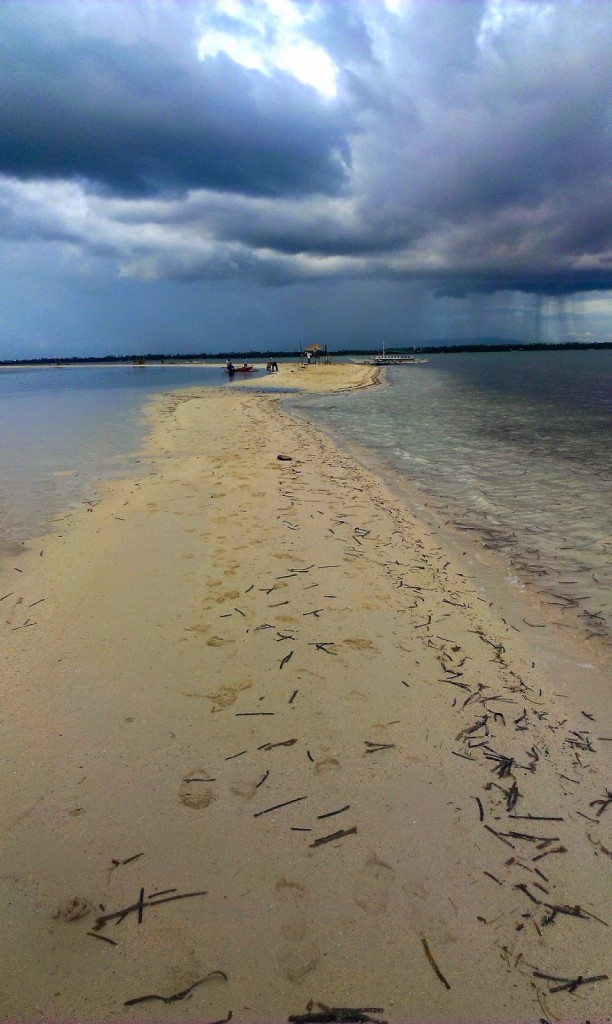 Virgin Island, Philippines
3. Eat, Drink and Dance with Midgets
Being of short stature myself, it was a delight to see the people shorter than you. The Hobbit House is one of its kind of eating place located at Station 2 near D' Mall on Boracay Island. The best thing about the place is that from its furniture to staff, everything and everybody is diminutive that makes the whole eating experience quite amusing. The staff was super-friendly and served great cocktails. As far as the food goes, I found it pretty decent and priced on par with other restaurants in the vicinity.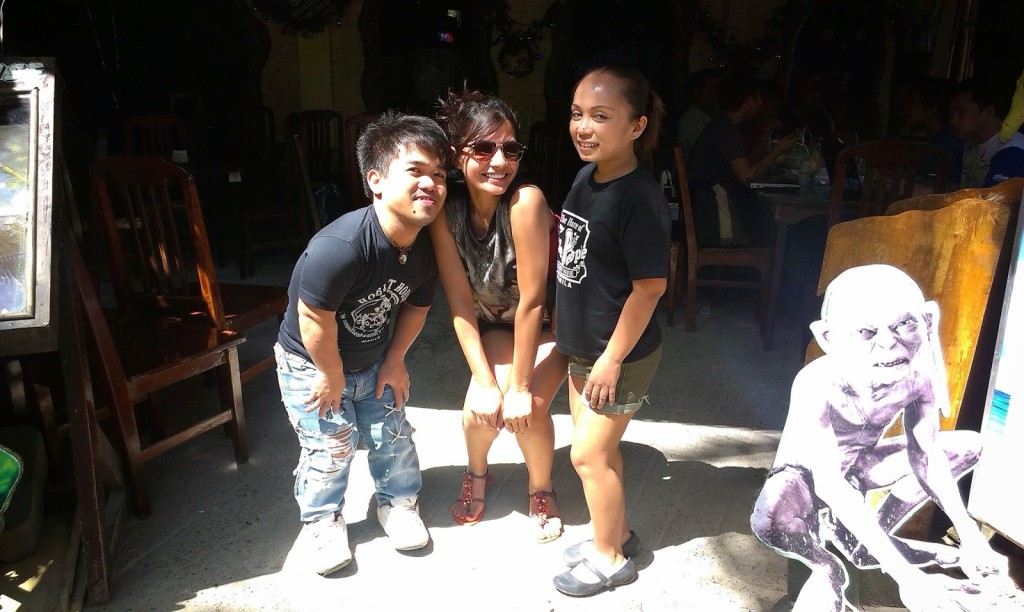 The Midgets on Boracay Island
4. Be Drunk and Proud in Boracay
If you are a party animal, Boracay is the place for you. The island has a number of clubs where the party never stops such as Summer Place, Juice Bar, Epic and Area 51. One such place where you can get drunk and famous is Cocomangas. Located at Station 1, the club is famous for its upbeat music and gimmick "still standing after 15″. If you are still standing tall after combination of different liquor and spirit, you get a number for your country, a Cocomangas T-shirt and your name gets engraved on the club's Hall of Fame.5. Get dirty on Burgos Street in Makati
Have you ever seen a red light area right in the middle of the posh area of the city? Experience P. Burgos Street, the prime red light area of Makati City (a part of Metro Manila) that is strategically located near all swanky hotels. For once I confused the neon light hoardings to any other Southeast Asian cities, but the raunchy names and signs on the boards explains it all which is complimented with half bald expats and a bevy of half-naked girls and lady-boys. If you are too shy being a part of all this, enjoy a drink at Cafe Cubana which is a decent pub with live band. The street has a very vibrant feeling.
I am sure this is not it. There are many other exciting things that I could not do in the Philippines, which is definitely a reason to visit it again.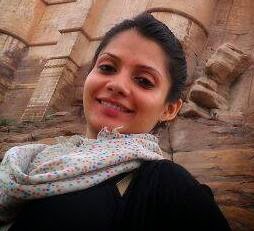 Aditi Mittal
I am into a corporate job as a compulsion to earn money to travel the world. Exposed to traveling in 2010, I have spent a fair amount of time in the UK, Hong Kong, Europe and is now exploring the wonders of Asia. Visit my blog at www.travelzandstories.wordpress.com