A small boy is lying on the marble floor flat on his stomach while his feet are in the air swinging back and forth. He is watching a long queue of ants crawling right beside him towards a crack in the wall. Few ants wander off in another direction but find their way back. Some of the ants are carrying crystals of sugar back to their homes. The rain outside the boy's home has now reduced to a drizzle, with remaining drops of water falling from a tree in the courtyard into the puddles of water below creating a distinct splashing sound.
It has been almost two decades since then. This is just one of the ways I used to spend days doing nothing but observing elements of nature and creations of God. I travel a lot and often, I only write about the place. Today, through some of the serendipitous moments I experienced while observing people and living a slow life, I share what I
'Un-Learnt'
about
Time. 
(
See:
How to live a slow life as a traveler
)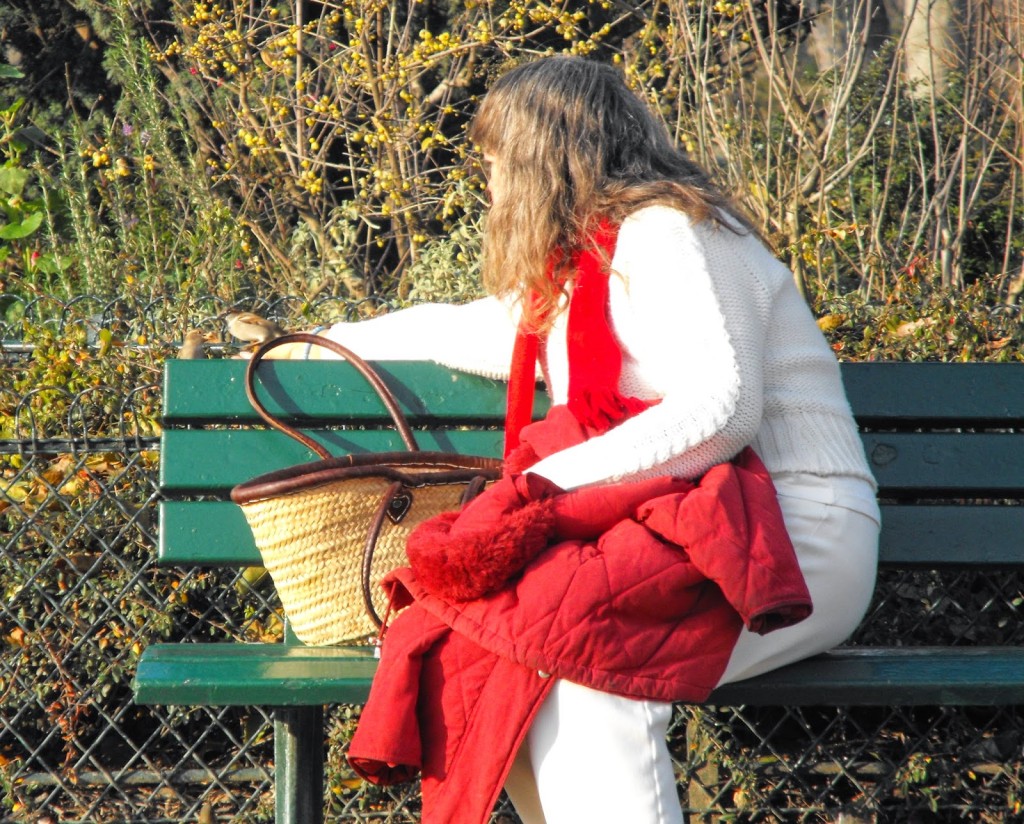 The Story: While sitting in a cafe in Paris for early morning coffee, I saw this woman across the street feeding the birds from her hands. The tiny birds who were hiding in the bushes flew in, picked up the grains from her hands and quickly flew back. Towards my right was the Eiffel Tower with hordes of tourists getting their photos clicked. Somehow I found more pleasure in watching this woman spend time with the birds while the sweet aroma of caramel from my Irish coffee made my eyes a little droopy with happiness.
While watching her, I remember the busy life that I have left behind for a week in Paris. A life where I do not know when I wake up, go to office and work until night. This was the longest vacation I had back in 2008 when, for the first time I started shifting from being a tourist to a traveler.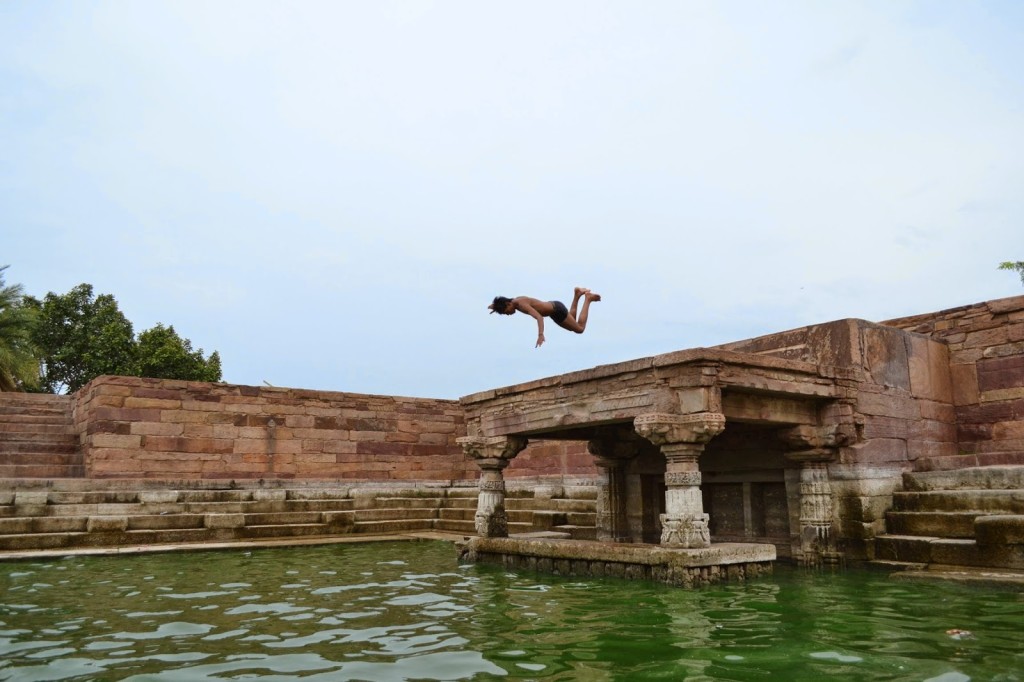 The Story:
There are many lesser known temples in the countryside of Bundi (
See:
Bundi – A Rustic Legacy
), Rajasthan that are centuries old. This temple was a playground for village children, where they spent hours swimming together in a fresh water pool in the temple complex that was once probably used by priests. The sun was setting and gentle wind was blowing across the village. The children constantly called me to jump in with them but I chose to sit on a shelf and watch them live their life.
A day before I had done a marathon 500 km drive from Delhi and my basic instincts still asked me to be on the move. I rather chose to switch off my phone and watch these children.
The Story: It was drizzling when I alighted from the bus in front of the White Temple in Thailand. While everyone rushed to the main entrance to get in, I found this father-daughter duo beside a pool outside watching fishes. The daughter was amused and giggled at every move the fishes did and the father just sat beside her joyful in her happiness. Although I did not understand their language but I stood there watching this girl jump around. The fishes also seemed to experience the love because all of them gathered near her.
Being a city dweller, when I sometimes call up people, I am amused to see the lack of time we have for a conversation. The calendars are usually booked to the brim and conversations are almost always for a reason. Last time when I called a friend for no reason, we actually had nothing to talk about.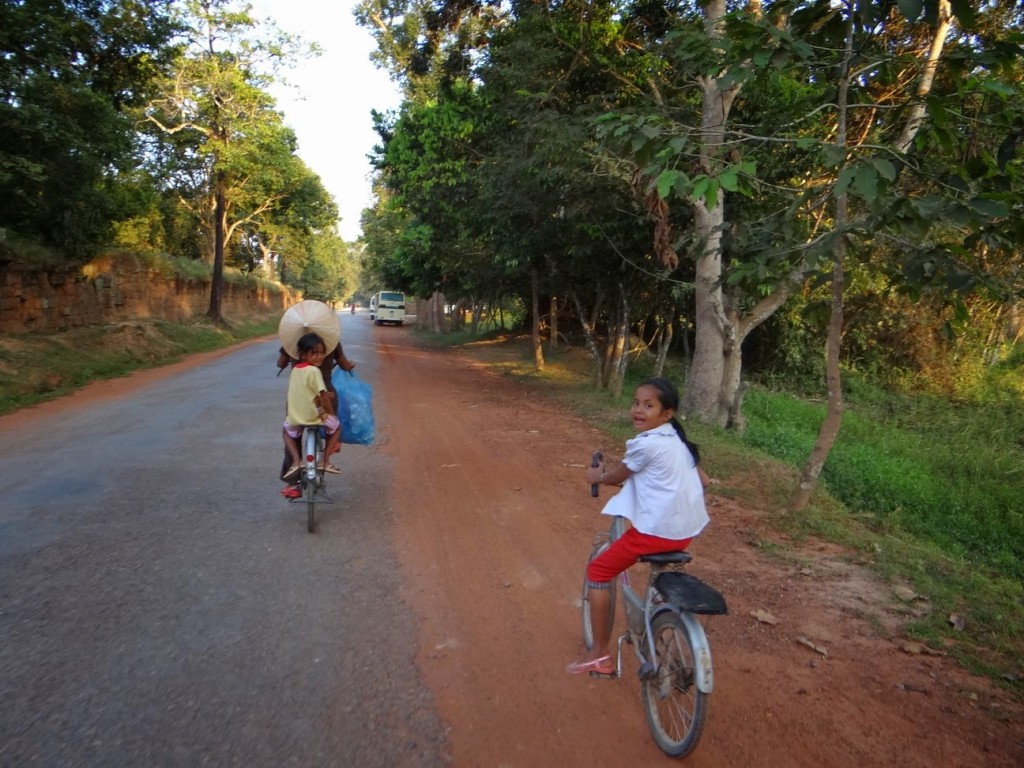 The Story: While I bicycled around the Angkor Archaeological park in Cambodia (See: Getting around Angkor Archaeological Park), I ventured out into nearby villages deliberately. I heard squeals of laughter from behind as two bicycles zoomed past me. The girls looked at me, smiled and said something in Khmer that I did not understand. I waved at them which made them even more happy. I also gave them slices of pineapple that I was carrying in my basket.
There was a time when I wanted to tick off every country in this world. However, now I want to spend quality time wherever I go and let's see how many countries I ultimately visit in my lifetime. Now I want to spend time getting close to the people I meet, getting to know who they are, their food, languages, customs and hospitality. I believe it is more about the number of people whom you remember and want to be with rather than a checklist. I want to just lie down and see the row of ants crawl back to their home again.
Gaurav Bhatnagar

Software Engineer turned Travel Writer, Photographer, and Public Speaker on Responsible Travel. Entrepreneur in Responsible Rural Travel @ www.thefolktales.com