Leaving behind the intriguing city life of Athens with late night parties, booze, kisses and frivolous conversations, I walked into the quieter side of Greece. I walked, I sailed, I drove, and I trekked. With a camera in my hand and tips from my local friends scribbled on a notebook, I walked into whichever street looked fascinating.
I was in search of moments that are not far from tourist circuits but often overlooked. I was in search of how it feels like to be a local. I found Greece and its community similar to that of India in many ways. Generations still live together in one house and dine together. Women gather in a cafe, play cards and gossip over beer while one of their friend tries to quickly sell them beauty products. Men go for long walks and a smoking pipe binds together their conversations that go on for hours. In India, 'chai' takes place of beer and smoking pipe.
'I walked, I sailed, I drove and I trekked'
These places may already be on your charts, but try exploring them with a different eye. While most of the people will talk about or search for sandy beaches, markets or party hubs, a few blocks away from the noise lies the treasure for an inquisitive traveller.
1. Hydra
I sailed to this island not knowing that the locals here only use horse carts or walk on foot. The narrow cobble stoned lanes echoed sounds of hooves, small bells around the neck of dogs that came to me wagging their tail or an occasional purring of a cat. Women bargained with fruit and vegetable sellers. All the tourists walked straight into the churches or markets with rows of shops selling souvenirs.
I would rather recommend to take a detour and go into the side lanes and just walk without a destination. Most guided tours take you on a day trip to Hydra, Paros and Naxos islands where you get to spend only an hour at each island. I would rather recommend staying on Hydra for few days.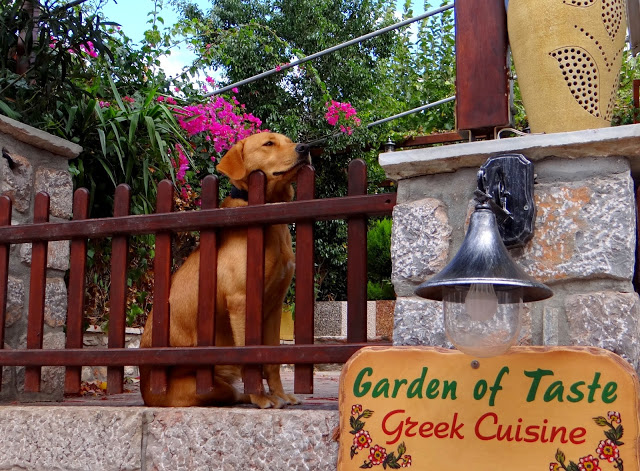 How to reach: Hellenic seaways runs ferries daily from Piraeus port in Athens. You can book online or over the counter.
–
Travel within: That's the part I find most interesting. Just walk or borrow a donkey cart from someone.
–
Where to stay: A little away from the main market, there are few lovingly built guest houses –
(Nereids Guest House | +30 22980 52875, +30 697 346 4317 | nereids@otenet.gr, Piteoussa Guest House | +30 22980 52810, +30 22980 52812 | info@piteoussa.com, Alexandra Guest House | +30 22980 53260, +30 22980 530360 | info@guesthouse-alexandra.com)
—
2. Kastraki
Anyone going to Meteora in central Greece inevitably passes through the traditional village of Kastraki. But few take a detour into the streets of this village. The streets during early morning will be filled with fragrance of freshly baked bread, biscuits and cakes from one of the villages numerous bakeries.
On one of those cold mornings of central Greece, the men chew on a cigar and load the back of their pick up trucks with goods to sell in market. The women warm up the kitchen with their cheerful conversations and wood smoke that bakes the bread and slowly escapes from the chimneys over red tiled thatched roofs.
'Greeks have an affair with flowers'
How to reach: Flights run to the nearest airport of Volos from where it is a 2 hour journey by car. Overnight trains and buses run from Athens that take about 4.5 – 5 hours one way. Train tickets are available at www.trainose.gr and bus tickets at www.ktel-trikala.gr
–
Travel within: If you are physically fit and have ample days in Meteora, it is best to walk from Kalambaka all the way to Meteora. Cars can be hired for EUR 40 for a day. Guided tours also leave from Kalambaka every day.
–
Where to stay: For Kastraki and Meteora, the best place to stay is in Kalambaka (Kalampaka). Some of the lovely places to stay are – (Monastiri guest house – +30 24320 23952, +30 69487 52852 | info@monastiri-guesthouse.gr, Elena guest house – + 30 24320 77789, +30 69765 62529, | elenamet@otenet.gr)
—
3. Santorini
The island is known world over for honeymooners who are found kissing in Oia during sunset or walking in the cozy market streets, or basking on one of the red or black beaches of Santorini. Not for a moment do I say that its a bad idea because I myself loved it. Once you have had an overdose of kissing, shopping and sun bathing, here are some moments from the villages of Pyrgos, Finikia and Megalochori. Every village in Santorini has a traditional area that is clearly marked. Very less travelers venture into these areas, but this is where locals live and you can see moments from their daily life.
Oh! these cafes of Santorini
How to reach: Santorini lies in the Saronic gulf 290 km from port of Piraeus, Athens. Various ferries run daily including Hellenic seaways and Blue star ferries. You can fly from Athens for as low as EUR 80 one way with Aegean Air.
–
Travel within: Best way to travel within Santorini is to hire a car or scooter. Cars start from EUR 15 per day and scooter starts from EUR 10 per day. You will have to submit one proof of identity. Check the vehicle properly before hiring.
–
Where to stay: Santorini offers multiple options to stay. I personally skip Fira which is the busy point and stay in nearby villages. – (Caveland hostel, Karterados – +30 2286 022122 | info@cave-land.com, Villa Aegeon, Megalochori – +30 22860 81579 | info@villa-aegeon.gr)
–
Note: All the prices above are mentioned as per 2014
I just missed exploring Pelion last time. Sigh !
Gaurav Bhatnagar

Software Engineer turned Travel Writer, Photographer, and Public Speaker on Responsible Travel. Entrepreneur in Responsible Rural Travel @ www.thefolktales.com