I had read about Daman & Diu only in books until last month when I visited Daman to attend a friend's wedding and to explore it with Daman Tourism. Daman was under Portuguese rule until 1961 when the Maratha light infantry of Indian army liberated it from the colonial rule under operation Vijay, and integrated it in mainland India. Traces of Portuguese culture, architecture and cuisine are still widespread across the city. But there are also ugly remnants of unsustainable development, rapid Industrialization leading to water and air pollution and slow deterioration of the glorious past and heritage of Daman. Due to government subsidy on Industrialization and unsustainable development, heritage and environment of Daman have taken an unprecedented beating in last few decades.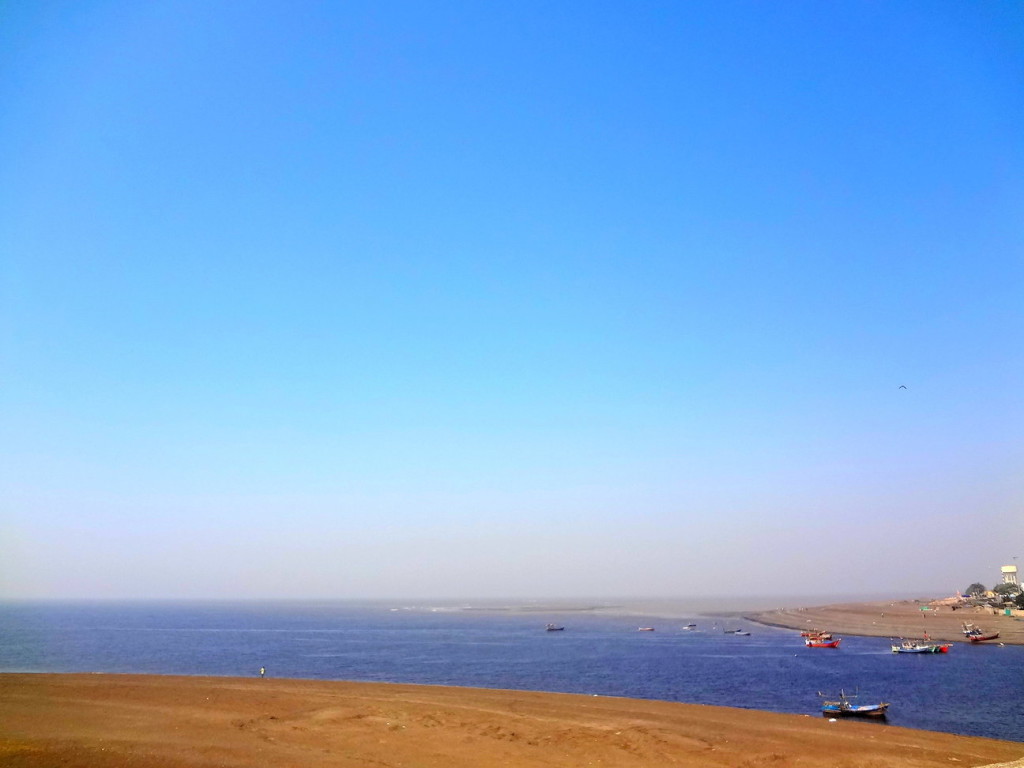 The Portuguese churches and chapels still remain in the alleys and bylines of Daman, and are in need of restoration. I visited the Church of Bom Jesus, Church of Our Lady of Angustias and Chapel of Our Lady of Rosario. The Portuguese churches and chapels still have the medieval wood carving most of which is covered with gold paint that has slowly eroded over time. ASI (Archaeological Survey of India) occasionally keeps on restoring the original gold paint on the wood carvings.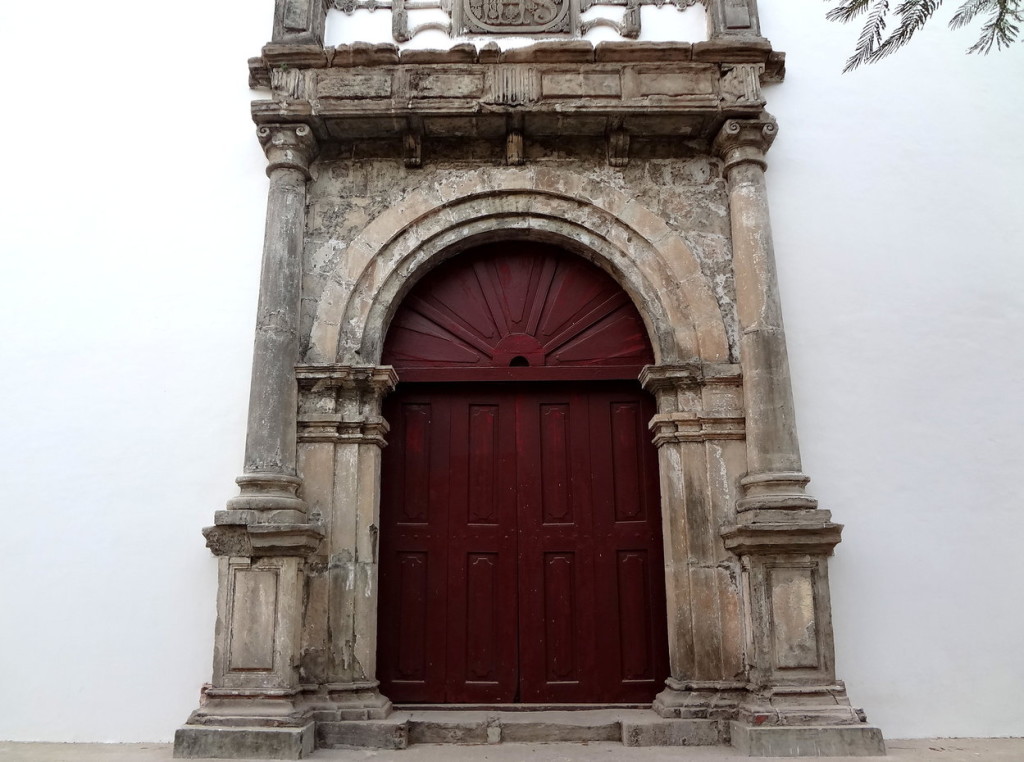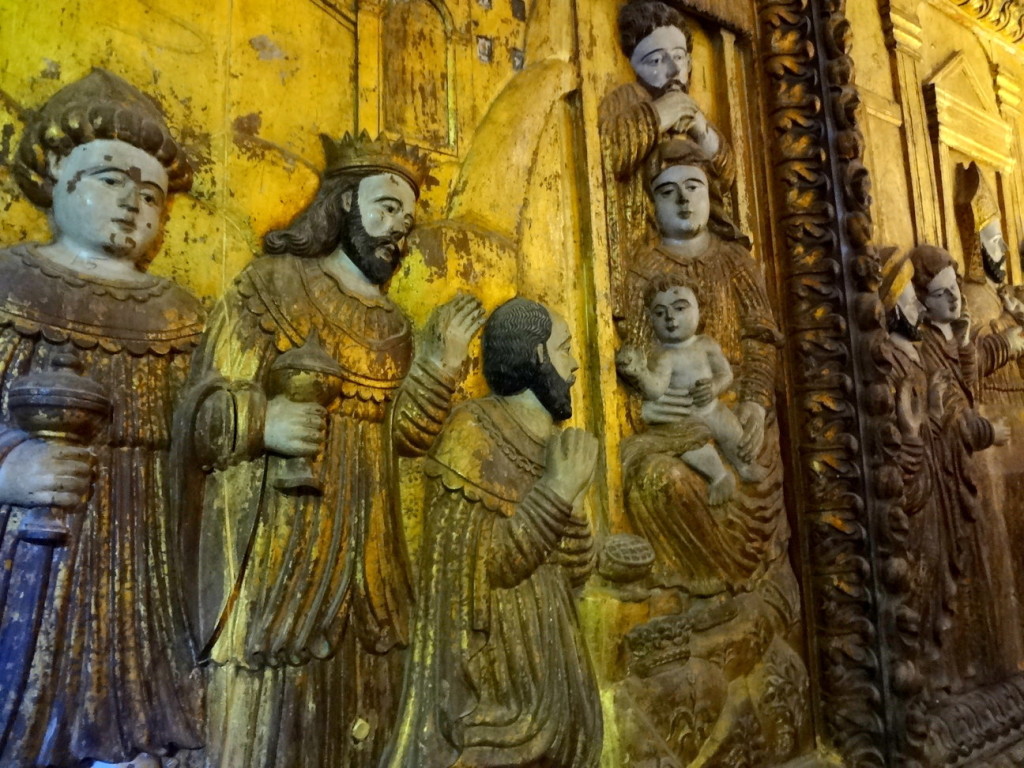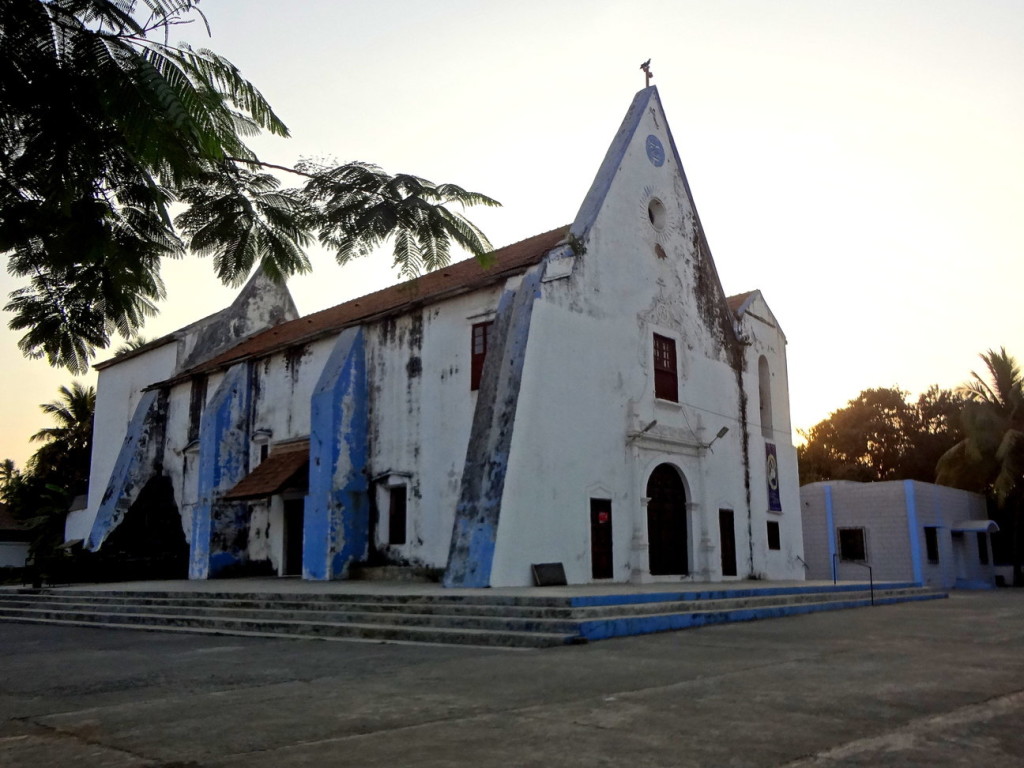 According to the 20-Year perspective plan for Daman & Diu by ministry of Tourism and Culture, heritage sites and beach sites (Devka & Jampore beaches) have been identified for restoration. Budget and timelines have been allocated for restoration, conservation and marketing as tourist destinations. Daman is proposed to be marketed as the only city with twin forts of Moti Daman and Nani Daman. However, I could see significant scope of work to be done provided that the 20-Year plan was made in 2002 and it is already 2016 now.
Daman tourism has put its focus on creating heritage walks around the old Portuguese and Parsi quarters of Nani Daman. I took a walk in the old quarters by myself and discovered beautiful but poorly kept architecture of colonial era that can be restored and offered for heritage walks and photo walks for Indian and International tourists.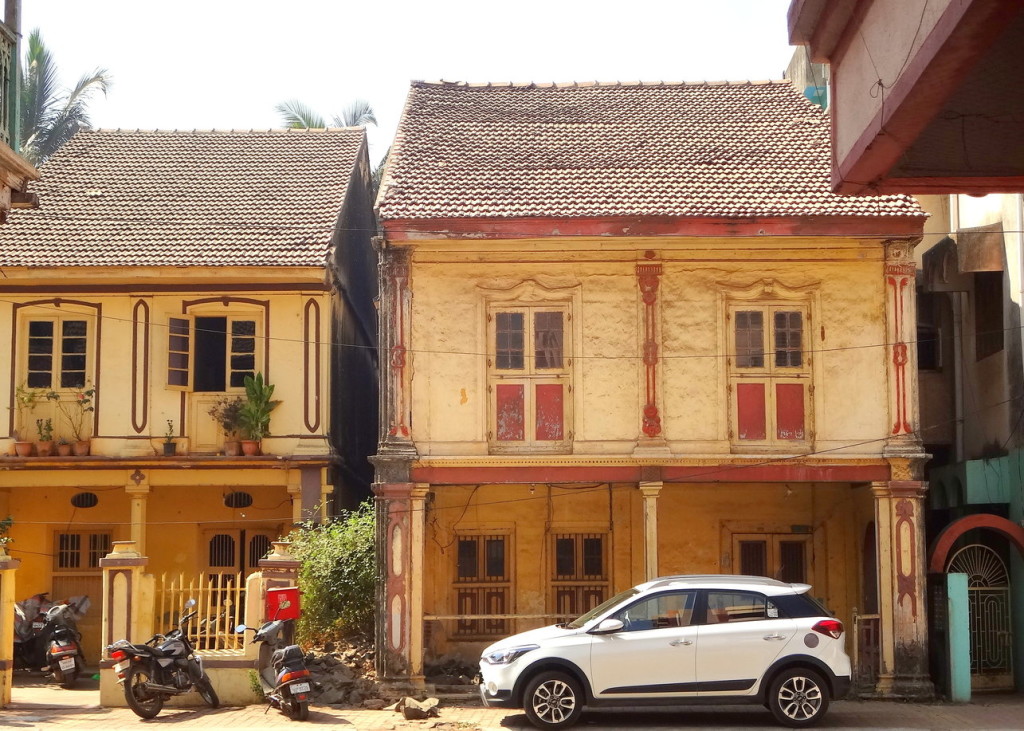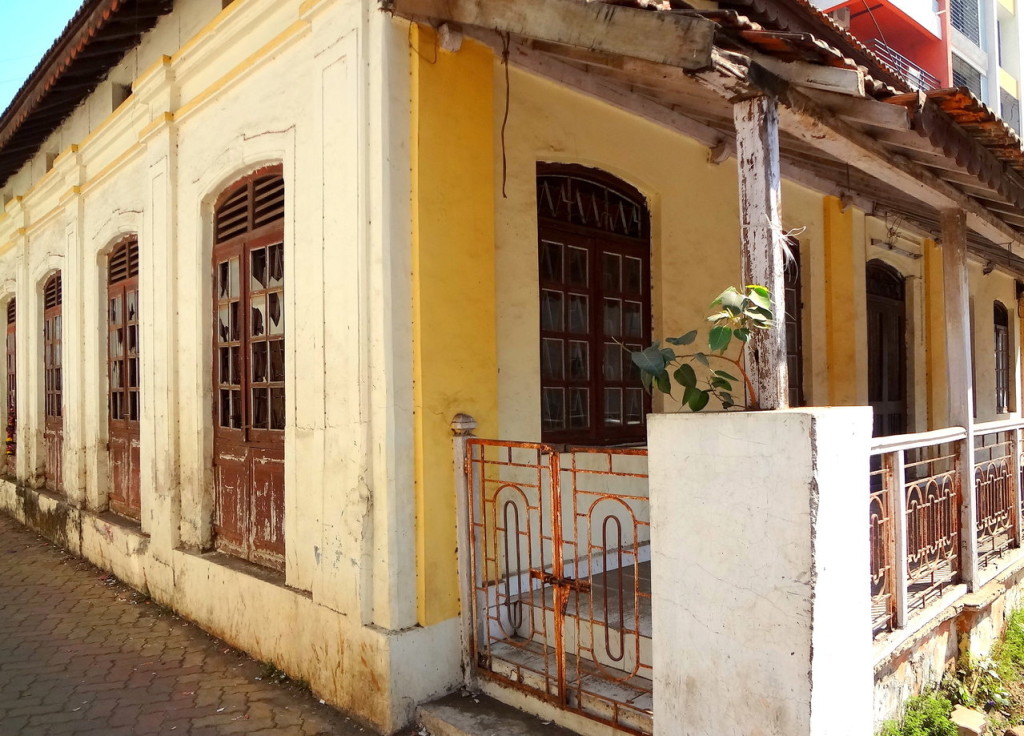 I walked through the old residential lanes of Nani Daman with my camera capturing the old buildings and daily life of people. Forgotten by time, these heritage buildings are beautiful and I wish I had more time because every turn into a new lane had a beautiful colonial surprise to offer. Modern buildings have started to come up and overshadow the old heritage of Nani Daman. I hope that before they completely destroy the medieval charm of this area, the old town can be restored as a protected heritage area. Old men and women sat sluggishly on the porch in veranda and few children played on streets that were mostly devoid of any traffic. Most of the hustle and bustle was confined to the main roads dotted with liquor shops which is also the primary industry in Daman since the nearby state of Gujarat is a dry state.
Moti Daman fort has many government buildings as well as Portuguese families living inside. A short walk inside the fort brings me to the forgotten and crumbling lighthouse that was originally built by the Portuguese. In those times, only sail ships came to the port of Daman as compared to the bigger commercial ships that now arrive due to the major presence of Industries.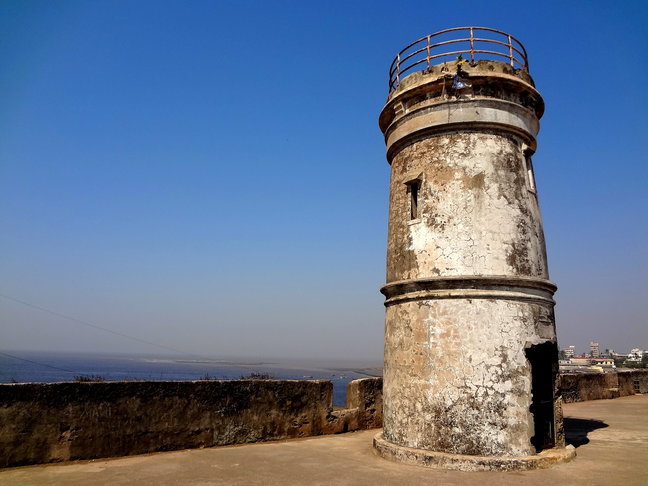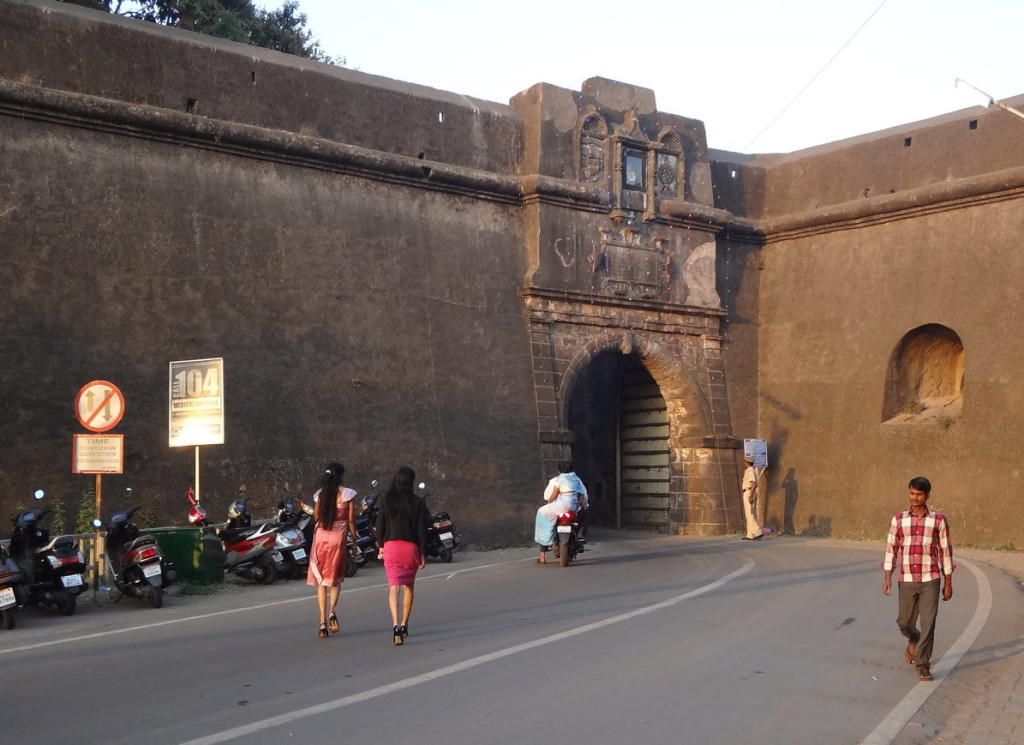 There isn't much written on internet about the impact of industrialization on this small town that, according to some locals, was once a peaceful and happy go lucky place. However, strong measures need to be taken at the earliest to create a balance between industries. environmental conservation and sustainable tourism.
Successful models of responsible tourism can be studied from states like Kerala and there should be a strict waste management and recycling system in place. The DIA (Daman Industries Association) has laid down guidelines for license acquisition and waste management for minimal impact on environment. However I still assert that the willingness to implement these guidelines has to come forth.
Travel with me on Facebook, Twitter & Instagram
Feature image: Chapel of Our Lady of Rosario, Gaurav Bhan Bhatnagar
Related Articles:
===
Will Terrorism affect the way we travel?
Gender equality in Responsible Tourism
Responsible Travel & Social, Financial and Environmental issues of Rural India
How Responsible Travel reduces carbon footprint
Gaurav Bhatnagar

Software Engineer turned Travel Writer, Photographer, and Public Speaker on Responsible Travel. Entrepreneur in Responsible Rural Travel @ www.thefolktales.com