City dwellers like me are brought up with stories that people are bad. When we are children, we are fully self expressed and free. As we grow up, we are taught to be careful. We are taught to judge and evaluate others and situations. I am not sure about other countries, but media in India mostly show all the bad things happening with people, scandals and robberies. Here are few things that I learnt from society as I grew up and travelling changed it completely.P.S. – Luckily, my family always stood by me. [Read: How my family helped me become a better travel writer]
1. Know your limits and do not think beyond it: I have heard this statement many times as I grew up. Sometimes from family, sometimes friends and sometimes teachers. I believed them for a while, but today I apologize to all of them because I choose to defy what they said.
Motorbiking in the mountains of Northern Thailand was a big breakthrough for me. Before that I had never driven either outside India and or in the mountains.
[Read: 
Motorbiking in Northern Thailand
]
. During my travels, I learnt that most of the limits are in our mind and that they do not exist in reality. I learnt that if I could clearly see my limits, I will have a choice to go beyond them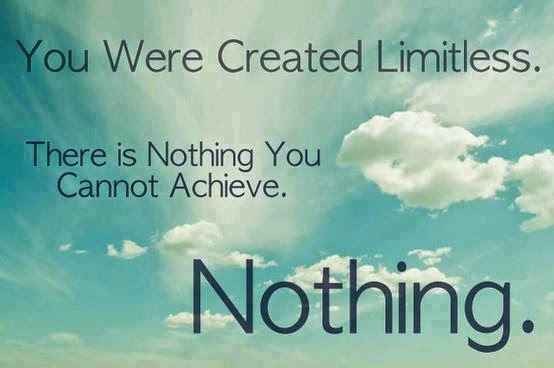 2. This world is full of bad people: I am not going to ask you to act stupid. If you are going to walk on a deserted street with a garland of money you will most probably get robbed. But, this world is not filled with bad people either. Travelling has developed an intuitive sixth sense within me that always comes into play. Living with varied communities and people has enabled me to sense a situation.
There is no defined formula for it. It comes intuitively as we meet more and more people from various parts of the world. I was almost robbed in Paris. The thugs did not find anything and let me go. I don't know how but my intuition said that I had to leave everything at home before going out. On the other hand, a stranger helped me find my way to the hostel late at night when I lost the way on a highway in Thailand
[Read: 
Getting lost in the wilderness of Northern Thailand
]
.
3. If a person has money and status, he will be respected: On the contrary, when I travelled I saw that those who lived life out of passion, respected and loved people got respect in return. I met a couple living in the Himalayas of Uttarakhand who had spent their life working to make the region more environmentally sustainable. From their faces, they radiated a life well lived.
And then I met a couple that lives in the rice fields of Northern Thailand and runs a youth hostel. They migrated from Australia and chose to live here. I am sure the sunrise and fresh air every morning makes their life worth it.
I asked myself – "How much money do I need?" And I got the answer – "Enough to travel this world and live a life of fulfillment". Fulfillment has different meanings for different people. For some it may mean acquiring the latest gadgets or collecting cars which is also fine. For me, it is
'Collecting Experiences'
. It also does not mean that I want to live poor. It is just that I disassociate my happiness from money.
[Read: 
How I fund my travel
]
4. Do not let others know about your fears: "You are afraid of the other person as much as the other person is afraid of you". It is true for us in every conversation. We just don't show our fears. After all we are brought up in an environment that defines fear = weakness and a lot of other things. Acknowledging my fears and being authentic has helped me build relationships with strangers. After all how could an engineer whose life was confined in a cubicle find people from a completely different realm.
5. Ones life is already decided by some norms: I called up a friend one day to congratulate him on the new house he had bought. He said, "I am very happy, I have now fulfilled all the criteria to get married". I asked him if he bought the house to fulfill another criteria or because 'he wanted' to buy it. He had no answer. Probably he didn't understand what I asked.
We study not to learn but to get good marks and compete with other students. We choose a stream of study because others are doing it. We complete our higher studies for a job. When we get a job, we do not celebrate. We now want credit cards, mobile phones, cars or loans to buy things we do not need. We do all of this to get a good life partner ('No idea who defines the term good in this case'). When we get a life partner, we are under pressure to start a family, then give up our desires once again. Then we grow old and die. When will we live in the moment? We don't even know what living in the moment means. At the end of it, we will be nothing but a handful of ash over which a street dog will come and relieve himself. I asked myself – "Who has decided these norms for us? Do we really need to follow them?"
While travelling, I met people who had been courageous enough to follow their heart. They had to give up their fears, some material things and some unwanted comforts. But they were happier than many others I usually encountered in my corporate job.
Related Articles:
===
Gaurav Bhatnagar

Software Engineer turned Travel Writer, Photographer, and Public Speaker on Responsible Travel. Entrepreneur in Responsible Rural Travel @ www.thefolktales.com