Kewzing (pronounced as kheaw–zhing) by native people has a unique meaning, where 'Kheaw' stands for wheat and 'zhing' stands for land. Hence, kheaw-zhing is 'The land of wheat'. With a heavy backpack, I walk on narrow village roads and through the corn plantations towards the village which is covered in a blanket of clouds. The dark green trees, flowers, birds and even the people are glowing with love being showered upon them by monsoon rains. The village is sleepy and quiet, yet it is 'alive'.
As I walked into the village, I am surrounded by white Buddhist prayer flags that blow in the gentle wind, and Tibetan inscriptions on walls. Buddhist people believe that the prayers written on these flags are carried away to far off places by the wind thus blessing the people it touches.
My stay in the village with hosts from Bhutia community starts on a slow, lazy and relaxed note. Rather than staying in a resort, I prefer staying with a family and paying them for it. It not only gives me a more local and authentic experience, but also a satisfaction that my money went to the community.
Most of the people spoke Bhutia language only, with traces of Hindi and English. With hand movements and giggles, my hosts and I grapple to strike a conversation. The tall, elegant and beautiful lady of the house serve hot meal of Faley (fried dumpling filled with meat and vegetables), tea and Zhero (a snack made from rice and corn that looks like a birds nest).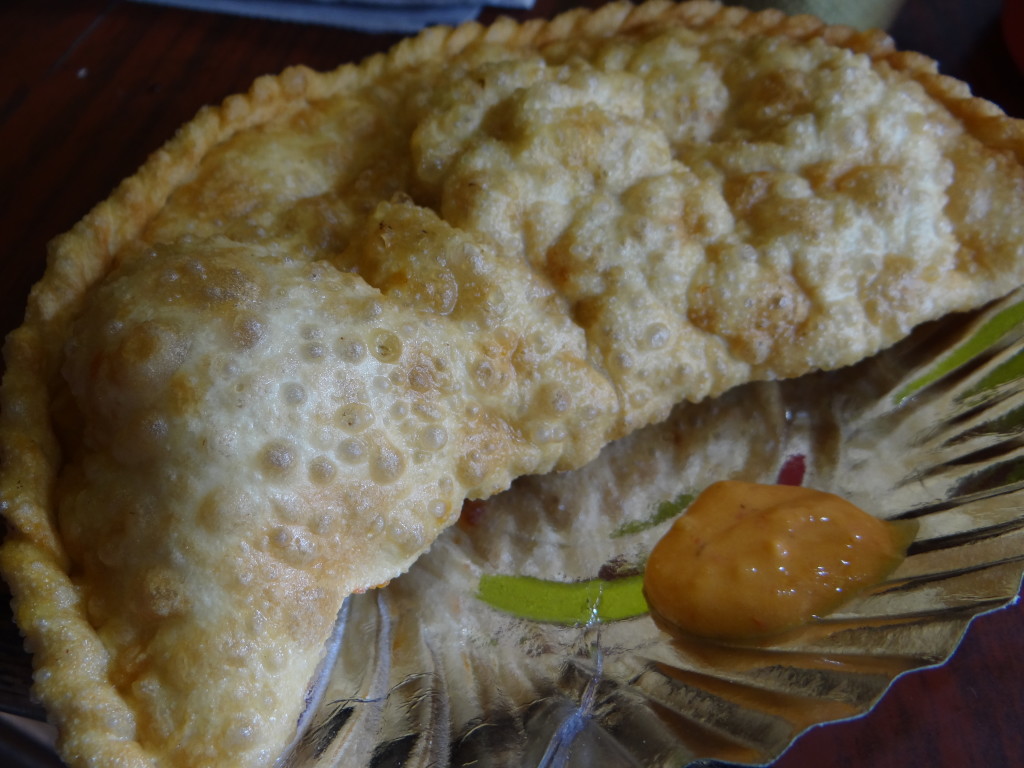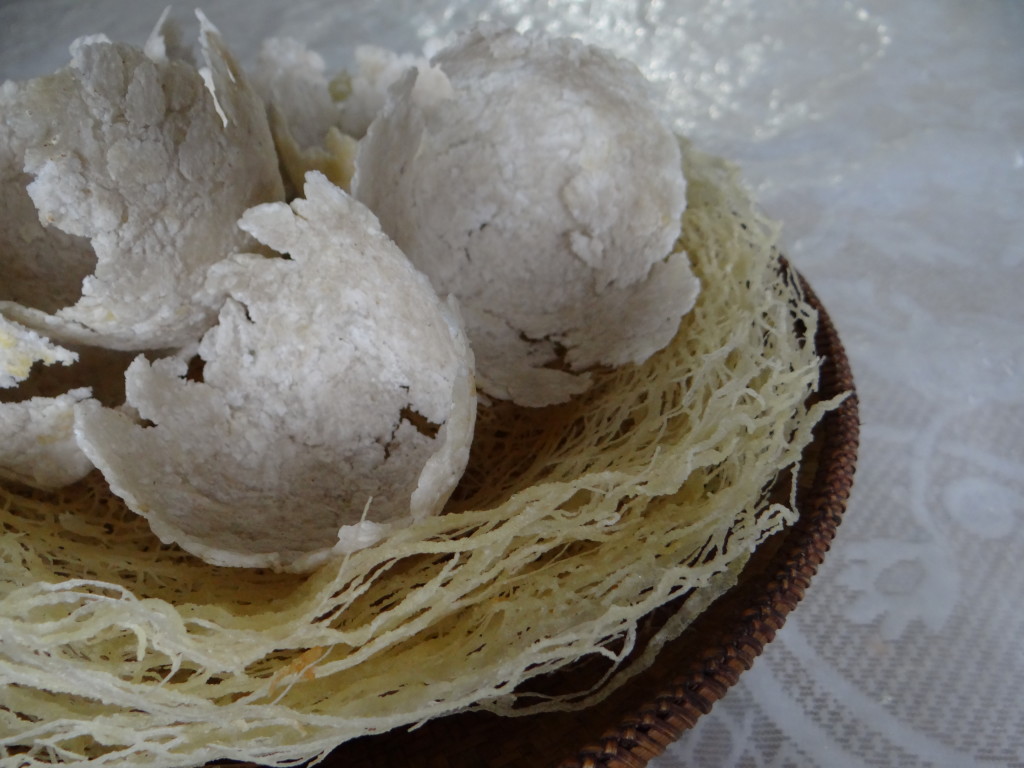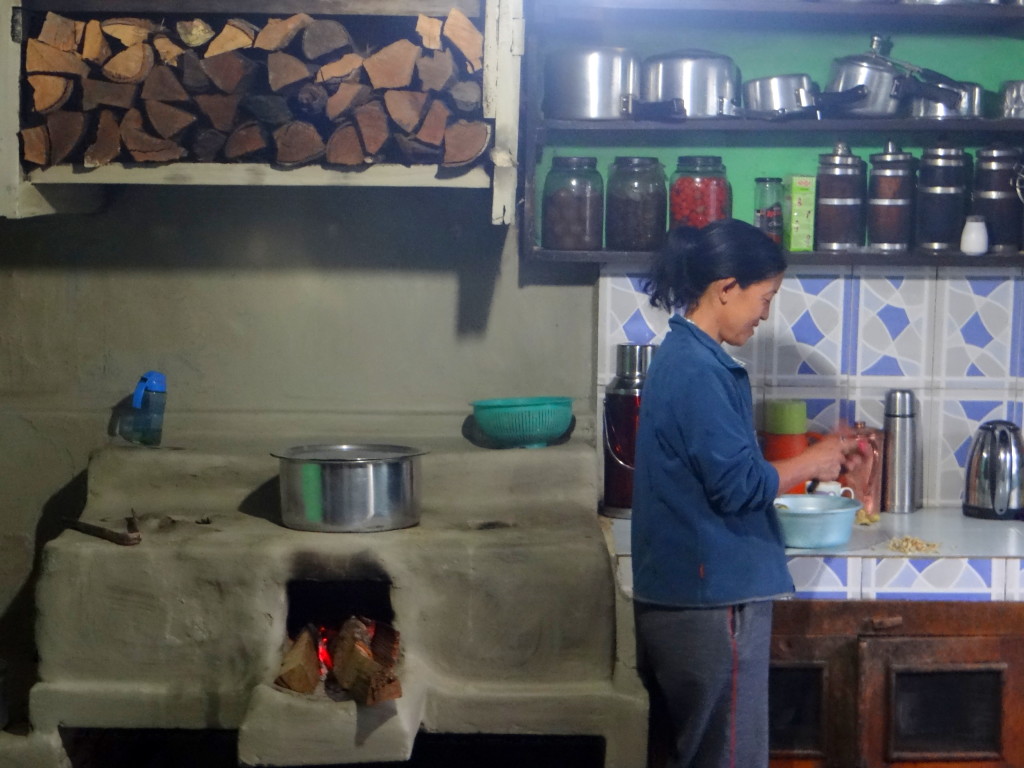 I have no plans chalked out. It is raining outside, and, while most people stay indoors, I take an umbrella and go a stroll in the village and nearby forest. The forest is so alive and fertile that even rocks are covered with vegetation. I stumble upon a Stupa in the forest. I stand looking at it when a passerby stops by to tell me the story. Many years ago, the villagers were terrified of strange sounds emanating from the forest, voices of people crying and howling in pain. They heard sounds of someone banging on their doors. Suspecting that the village was haunted by evil spirits, the villagers approached the head monk or Chogyal who built these Stupas and prayed for well being of the village. He tells me that ever since these stupas have been built, the evil spirits have stopped haunting them and there is peace and happiness in village.
I imagine the sounds at night and feel a chill going up my spine that leaves goosebumps on my ears. It is a feeling of nervousness and excitement. The heavy mist all around me dramatize my imagination all the more.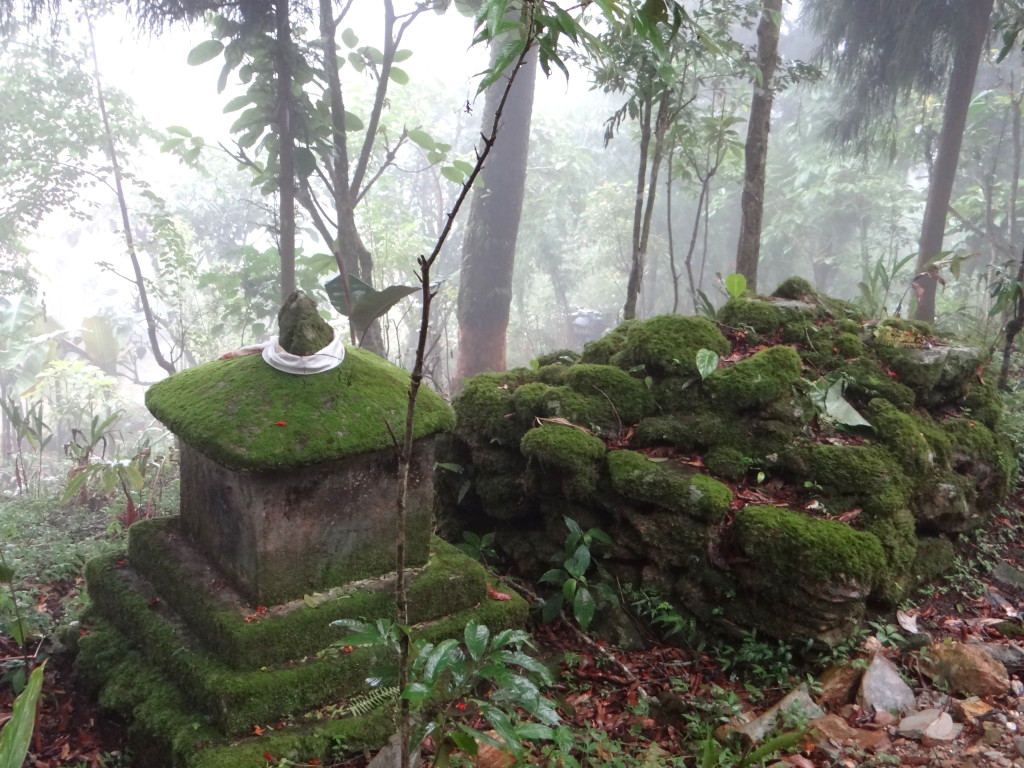 I sleep that night hoping that no one will come banging on my door. I spend the next few days walking around the village and even make a friend who takes me to the Bon Gompa (Bon Monastery). Although, it looks similar to Buddhism and has adopted many of its aspects, Bon religion is a primitive religion from Tibet. Many debatable and unconfirmed theories exist which say that Bon religion is pre-Buddhist. Bon religion has three main deity, Tonpa Shenrab Miwoche (founder of Bon religion), Zamyang (god of wisdom), and Tara (goddess of long life and female incarnation of Lord Buddha – possibly introduced after the influence of Buddhism on Bon religion).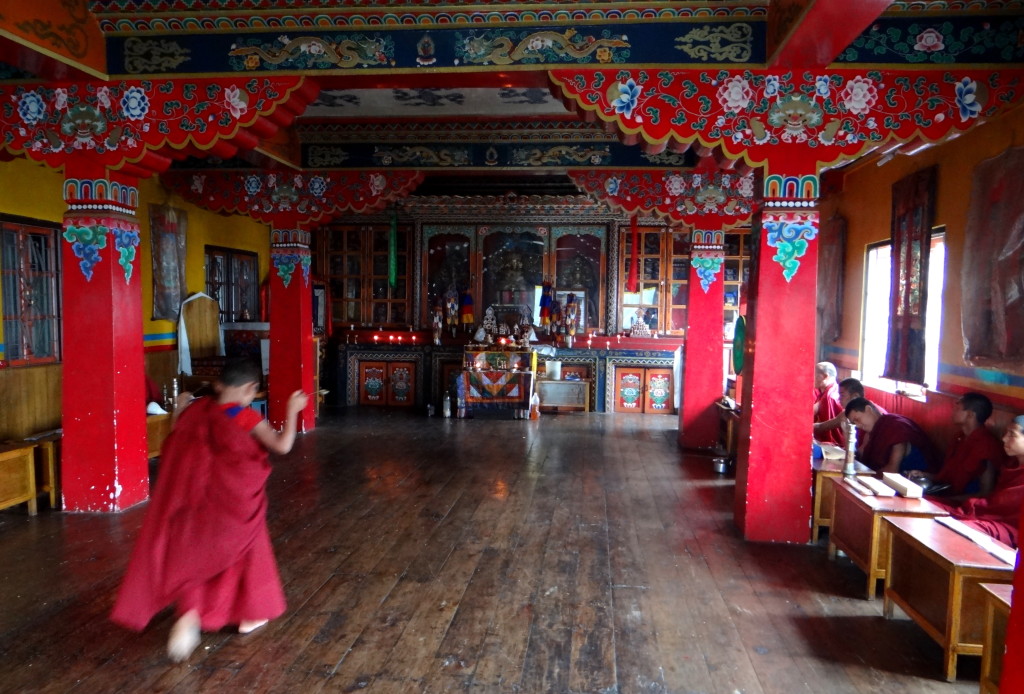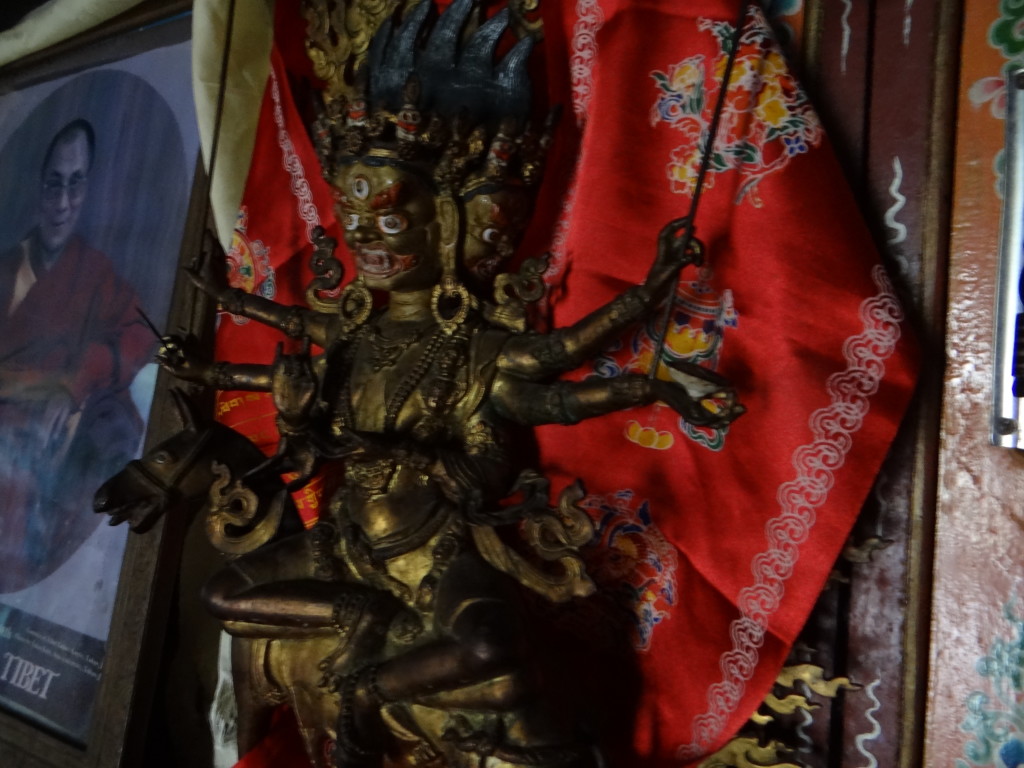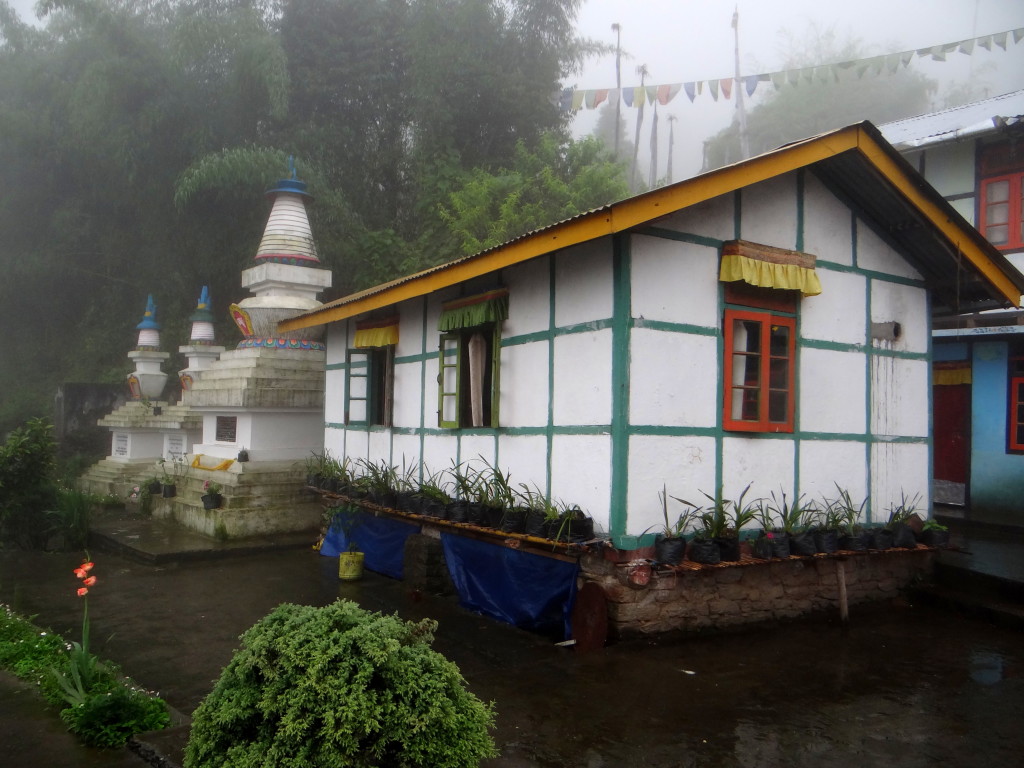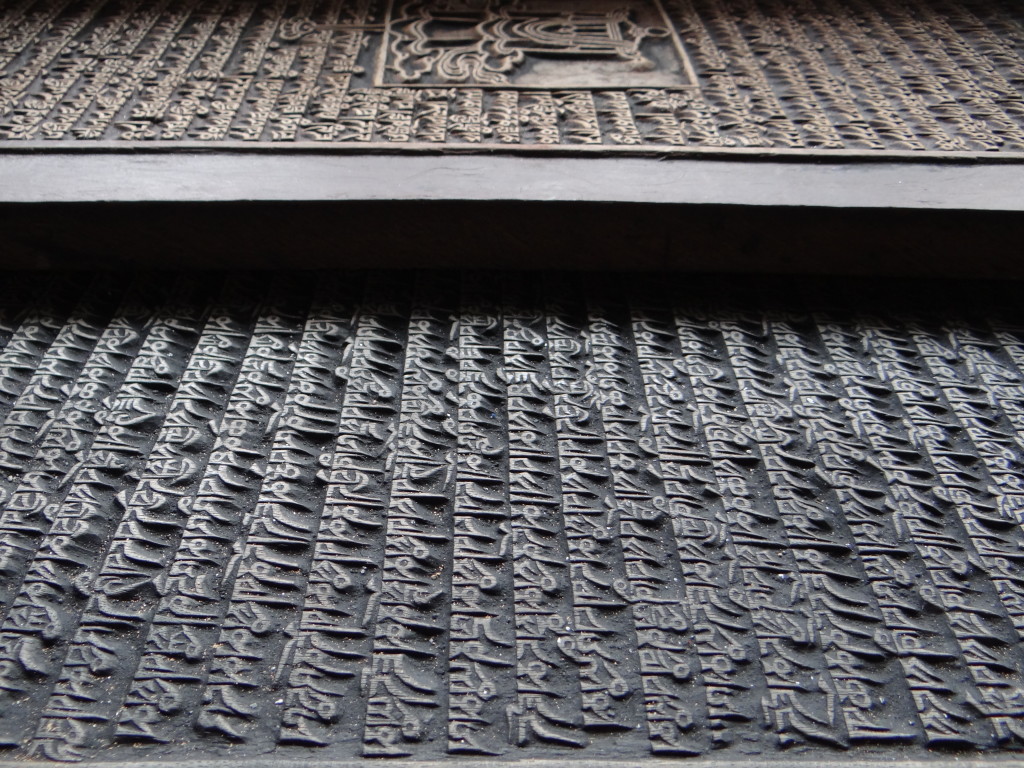 I want to have a conversation with the monk, know how they live their life, and what are their stories like. I also wonder if they ever talk to outside people. My friend Tshering takes me to the Buddhist monastery where I have the opportunity to chat with head monk, Champi Rinzing Namgyal. In his broken Hindi language, he is very happy to share with me about various levels of being a monk from being a Chhampo who meditates for 3 years, 3 months, 3 days, 3 nights and 3 hours but is allowed to marry, to a Geylong monk who chooses to forego married life. He gifts me a book on Tibetan Buddhism and invites me back to his village during the Losoong festival. Losoong festival is the Sikkimese new year celebrated in the month of December. Villagers celebrate the harvest and chaams are held in many monasteries. Competitions of Archery are held and merry making goes on for days.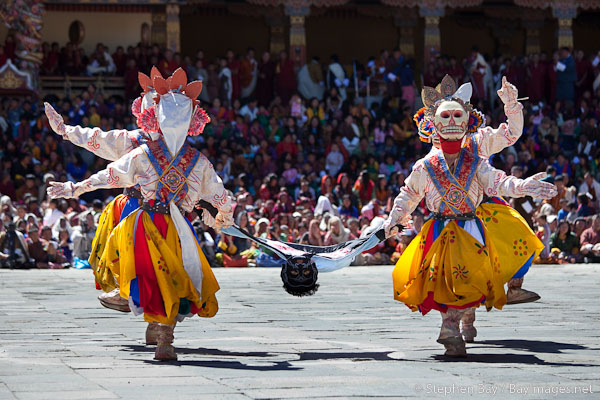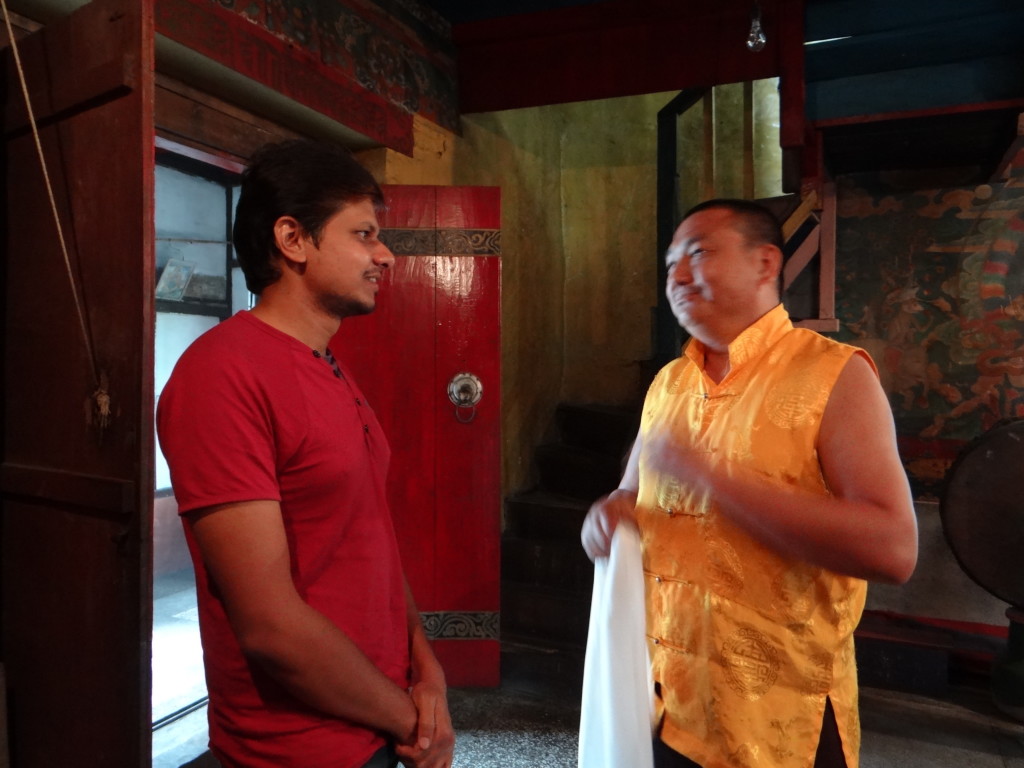 That night the family serve me homemade meal of Chambray (rice), potatoes, Chempo (beef), chicken, daal, Squesh (a local green vegetable) and Chimping (pickle of dried flowers and fruit). I sit with the grandmother of the family sipping Tongba (millet beer). She does not understand my language, neither do I understand hers. But she is very happy and excited to refill my Tongba bamboo jar with warm water every time I finish it.
My two weeks in Sikkim are coming to an end. Next day I will have to catch the train. I want to stay here longer, but I have to go back for work, friends and family. Until another day, I let go and enjoy the lovely feeling as clouds begin to drift into the kitchen from the open window and the earthen coal fire begins to appear hazy under the influence of Tongba.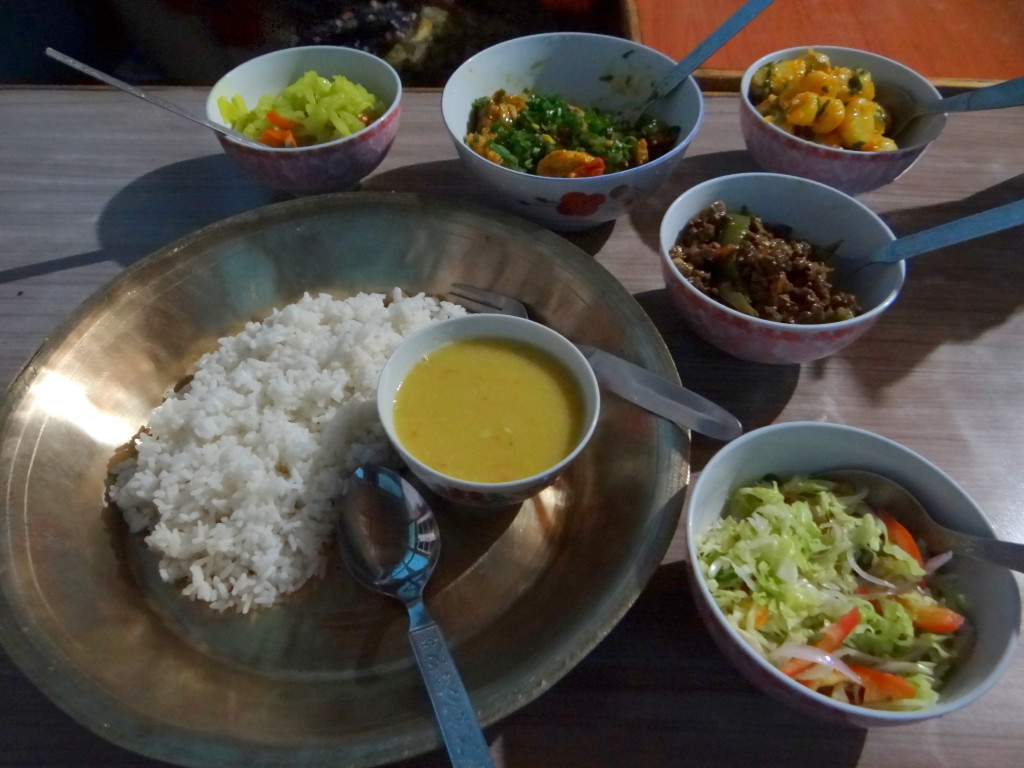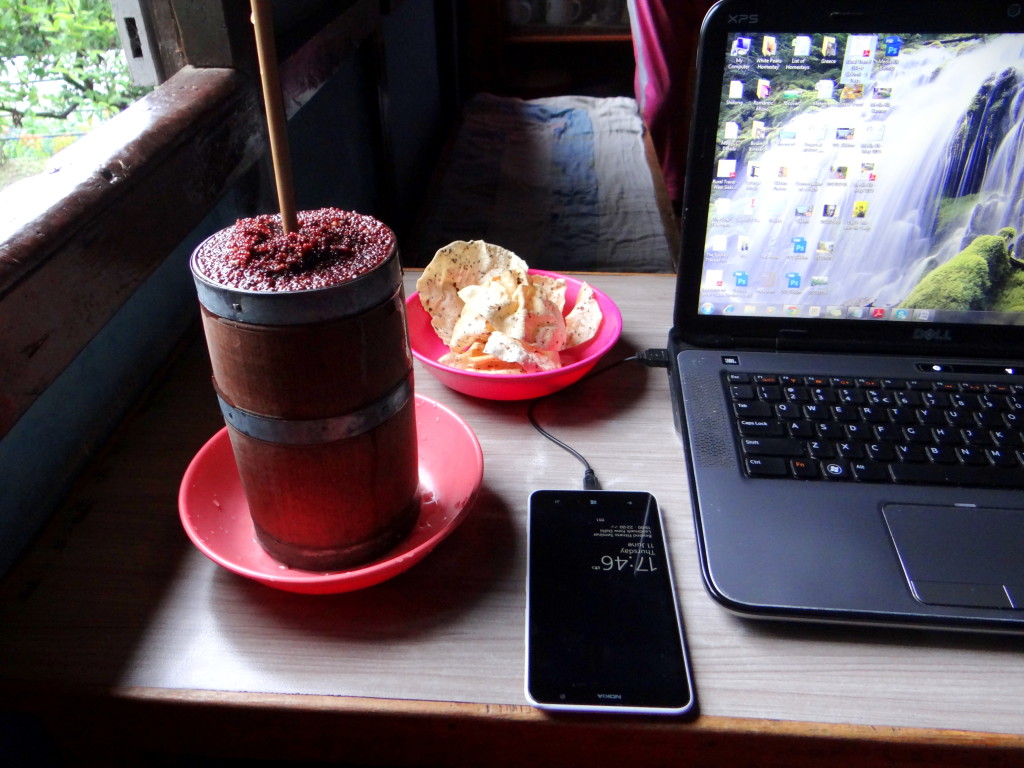 Travel with me on Facebook and Twitter
Related Articles
===
What a monk taught me about uncertainty
Gaurav Bhatnagar

Software Engineer turned Travel Writer, Photographer, and Public Speaker on Responsible Travel. Entrepreneur in Responsible Rural Travel @ www.thefolktales.com