As much as I brag about the beauty of Rural India, the hospitality and warmth of its people, and the experience you get as a traveler, it is not unknown that the villages have their own issues. Some are genuine, whereas others are made sensational for obvious reasons. I have been fortunate to travel extensively in the villages of Western, Northern and North Eastern India in last three years. I have lived with families, shared stories with them and listened to theirs. I have felt the unsaid stories and concerns that lurk behind the folds of wrinkles on their faces.
—
The distorted definition of – 'Development': Our education system and general conditioning makes us believe that development equates to everything that is steel, concrete and western. To name a few, we see skyscrapers, concrete highways, fuel guzzling cars, pigeon hole apartments, shopping malls, modern medicine as signs of development. Just to pull the rug from under the feet of those who believe in the above definition, let me tell you the woes of developed nations like USA and China from whom we take our inspiration.
During the Beijing Olympics, the Chinese government had to release artificial oxygen in its cities to make the environment suitable to breathe. Some of the world's worst traffic jams happen in China where people are stranded on super-highways for over ten days. USA and China are the world's leading consumers of natural resources and producers of toxic waste. Most of this waste is disposed off in developing and under developed nations of Asia and Africa.
I want to bring your attention to 'Sustainable Development or Sustainability', which talks about the basic question of – How much do we need?
—
Through this post, I will share with you the social, financial and environmental issues that villages of India face today. I will share how 'authentic' Responsible Travel can be one of the solution (if not the only one) to deal with these issues. Some of the issues I have experienced myself are:
1. Brain drain and migration – Most of the younger generation in villages is split in two minds. Their community has its roots in villages and expects support from them. On the other hand, flashy modernism shown in media pulls them toward cities even if they have to work as labor, rickshaw puller or house help. This leads to increase in crime in cities and brain drain in villages. I have met some brilliant minds in villages who know about farming, cattle herding, architecture, sustainable lifestyle, medicine and environment more than any other formally educated person. Lack of opportunities doesn't allow them to grow.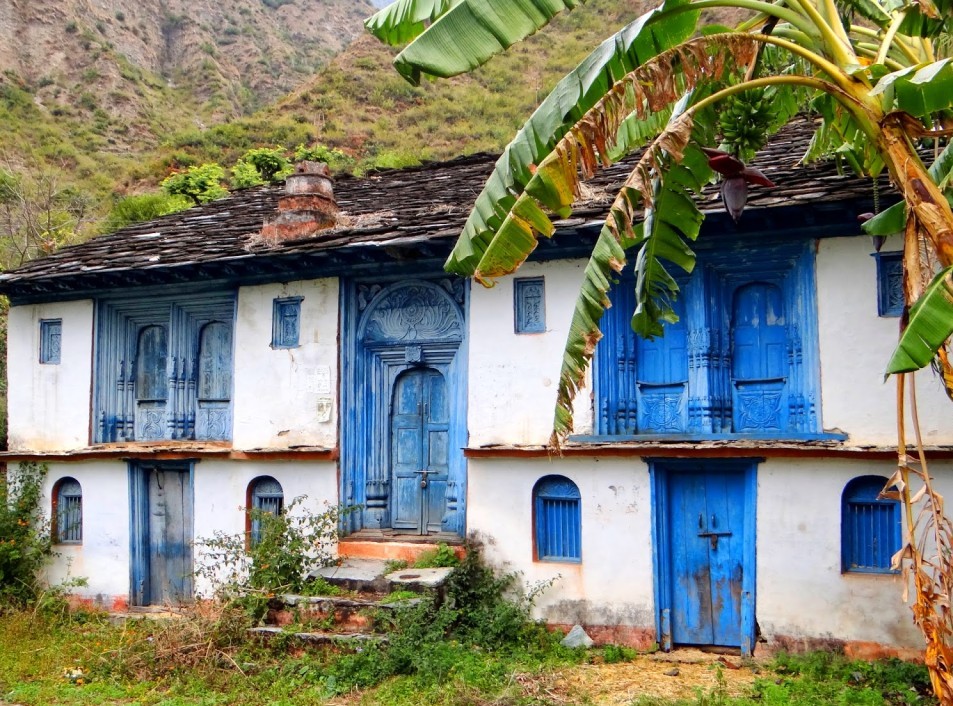 2. Gradual loss of indigenous science – I have met doctors from tribal communities who can heal a person with locally produced herbs. They can heal a person from even far away. The diseases that modern medicine claims to cure didn't even exist a century ago. People used to get cured by local herbs, natural food habits and healthy living style. We are increasingly getting dependent on medicine for smallest of ailments. And we mock these indigenous geniuses who know how to utilize locally sourced herbs to cure. Such knowledge is not getting passed on to newer generations. Western medicine and entrepreneurs from medical industry have been very successful in branding indigenous science as backward to further their own business. (Oops… I just made few enemies). I took an example of medicine. But loss of indigenous science is happening in every area.
3. Impact on environment – Apparently, reading this from books didn't make a significant difference. We still do not understand how our own existence depends upon the existence of our forests, farms, animals, birds, rivers, mountains, and other forms of nature. Our distorted definition of development has long started to seep into the minds of our village folk. 'Modern' concrete structures are slowly replacing beautiful traditional houses. Natural river flows are being constrained or diverted by hydro power projects. Trees are being cut at a faster pace than they can grow.
The traditional architecture existed for centuries for a reason. I have seen a century old houses in Sikkim that were made without using concrete, bricks or nails. They were made by Lepcha tribes only by interlocking of wood. They still survive the heavy rainfall and earthquakes whereas the 'Beautiful' concrete houses nearby develop cracks.
We studied in schools that hydro power gives clean energy. That's not entirely accurate. Diverting or restricting the natural flow of river impacts marine life and flow of minerals that are essential for underwater vegetation. [Read: Majuli – The sinking island of Assam]
4. Disconnect from ones own cultures and traditions – I am not asking someone to be conservative and a blind follower of any custom. However, I have seen confusion in people's minds in villages. They do not know where they belong to. Many customs have a very scientific significance that is applicable only to the local region. In the absence of knowledge, people are easily swayed by political or missionary groups. I have lived in UK, where I always tried to adapt to the British. It gave me a distant dream of attaining superiority if I speak, walk, live and think like them. Over a period of time, I realized that neither can I ever be a true British nor can I be a true Indian if I continue this way. I had low self esteem. When I came to India, I started travelling and got connected with who I am. My self esteem automatically went up. And now, I am as comfortable in India in a village as I am in any European community.
5. Inadequate basic living conditions – Every human being irrespective of financial, racial or social status is entitled to live a satisfying and happy life. Basic living conditions play a major role in satisfaction level. Most of the villages in India still do not have proper roads, toilets, irrigation facilities, power, and education system. I have seen the villages of Europe where, even after living in a rural area, people have access to basic living facility. They have a sense of ownership toward their land. I have lived with village families in Europe and South East Asia that are proud of their land, cattle, house and community. That pride is missing in India.
6. Scavenging on limited resources and rat race – We can blame over population, for this. But there is an inherent feeling of scarcity in each one of us irrespective of how rich or poor we are. The rich are not satisfied because they want more. In the absence of alternate sources of income that can utilize their existing skills, people resort to farming only, and few other available options.
—
I will also talk about some issues that are exaggerated. These issues exist, but not to the level of how they are shown to us in media for sensationalism and higher TRP (Eh ! I just made few more enemies):
1. Corruption – Let's talk about the basic driving source of corruption which is scarcity of resources. My point above talks about scarcity in villages. Imagine how many people are feeding on limited set of resources in cities. Our cities are over burdened and ready to fall apart. Corruption exists in villages, but far less than in cities. Over the last three years that I have traveled in villages, I have found village folk to be simpler, happier and almost always ready to help.
2. Women safety – This is a very debatable topic in India along with the topic of 'Solo women travel'. For some women, it might be a nightmare to travel alone. However, there are women who are traveling solo and very off-beat. I have met numerous solo women travelers in the villages I have been to. Even the women who have traveled with us as part of our Responsible Travel experiences have said – 'We felt safer here than in our own cities'. Having said this, I don't mean that you be careless. Sadly, all that we read in media about villages and women is rapes, murders and social oppression. I have seen village women who are fiercely independent and confident. I also know of incidents in Europe where one women after another were killed and stashed in basements. Focusing only on one aspect of India and its relationship with women is unfair.
I have lived with women who are house wives as well as mountain climbers. [Read: I am a house wife and a mountaineer]  Hence, I have chosen to ignore the spiced up news pieces shown by media and women rights groups.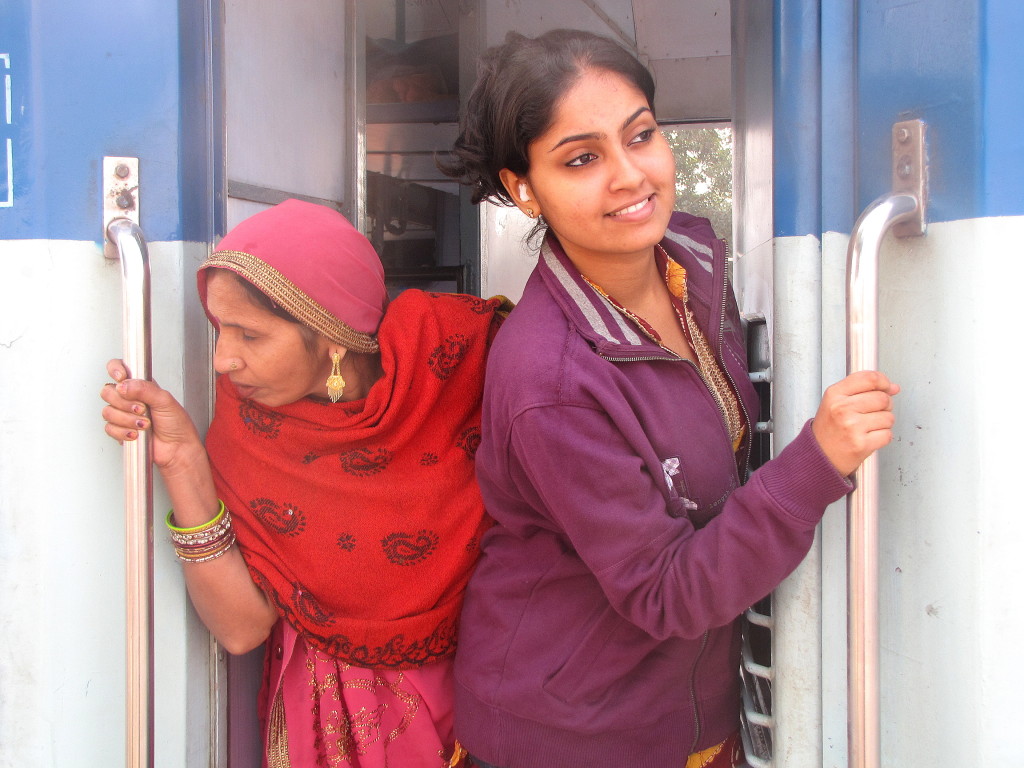 3. Happiness Index in general – Not all farmers are committing suicide, and not all young generation people are resorting to crime. While the government may measure quality of living in Capital Index, I measure it by Happiness Index. Even though we have better facilities in cities, we are sick, unhappy, afraid, angry, fighting for survival, backstabbing, and getting backstabbed among many other things. We lack time to spend doing what we love to do. We do not have time to spend with family. I measure the Happiness Index by these parameters. And I find the village life to be very high on this Index.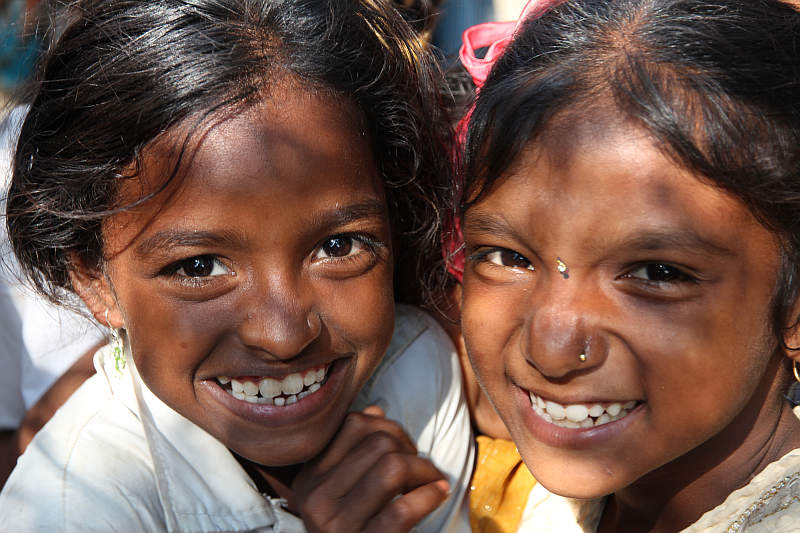 —
What can you do: Most of you who will read this article may not be in a position to make world changing decisions. And a common question is – But, what can I do? You will be surprised to know that the small contributions made by common people make a bigger difference than what is created by men in power. This is what you can do:
1. Practice 'authentic' Responsible Travel: Community Based Travel (a part of Responsible Travel) is a whole new way of travelling. The money you spend contributes directly to the local communities. At the same time you gain a wonderful and enriching experience. [Read: Rural Tourism – Myths and Reality]. I emphasize on the word 'authentic' because, yet again only some companies and people genuinely offer it. While Community Based Travel may not be the only solution to all the issues I mentioned above, it definitely plays a major role in preserving local culture and tradition, art, architecture, food, and dances & songs. Since it is owned by the community, it inculcates a sense of pride in them for who they are and it creates micro-entrepreneurs at village level.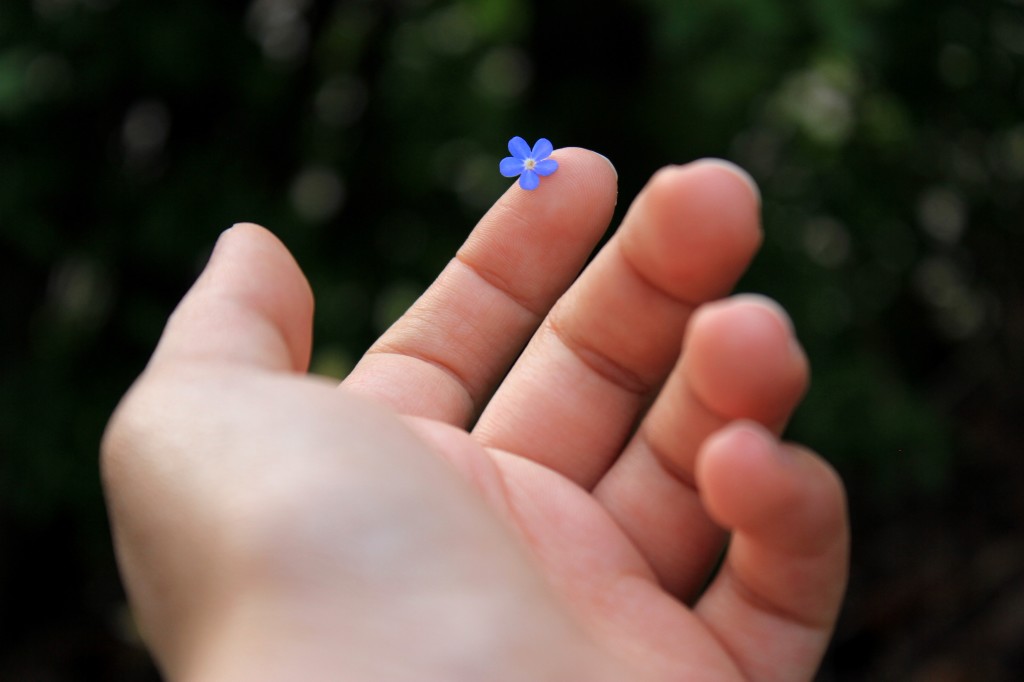 2. Lower the water, fuel and power consumption: You might have enough money to pay for your bills. But, all the extra power that you use comes from some thermal power plant or hydro power plant that is right now destroying the environmental balance of a region. We might not be such huge power consumers if we use it wisely.
3. Buy seasonal fruits and vegetables only: Seasonal fruits and vegetables not only have higher nutrition content, but are also cheaper. By not buying out-of-season fruits and vegetables, you reduce their demand. This in turn reduces the power consumption needed to preserve them, the health hazards of preservatives used, and unnecessary pressure on land resources to grow non-seasonal products using artificial means.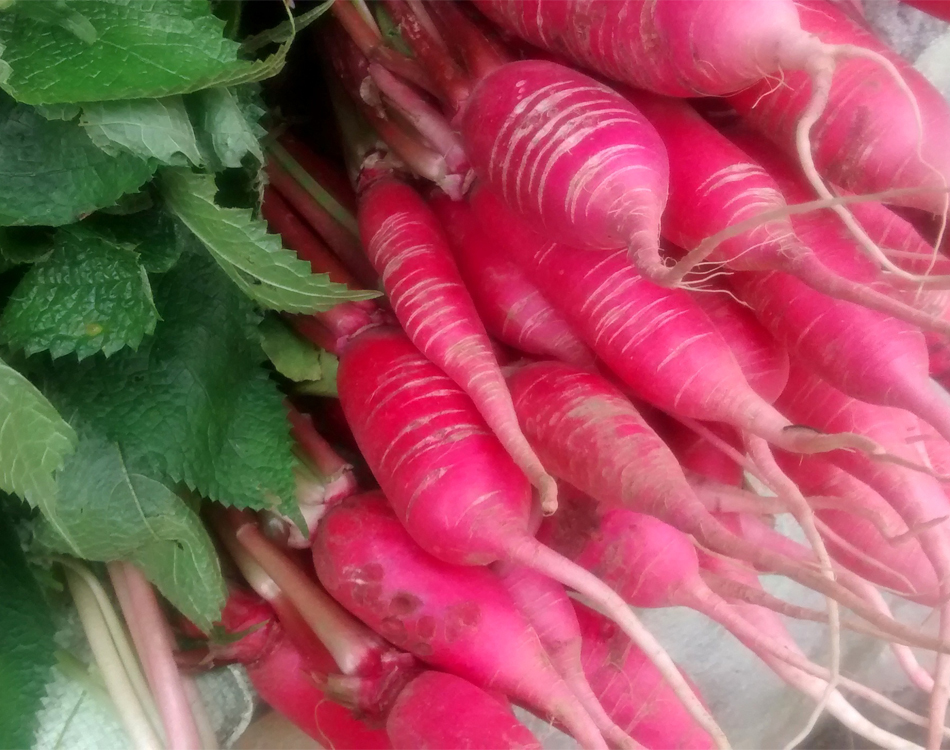 4. Spend a month in your village doing nothing: Yes, spend some time farming, visiting your first school, or volunteering. Spend some time just lying down under a tree or talking to someone from your village without a purpose. Close the laptop, cut out the internet and switch off the phone. I cannot tell you it's effect in words. It is for you to experience.
5. Get to know about at least one forgotten tradition: Our age old traditions had scientific meanings behind them. The only problem was that our elders didn't know it, and they didn't tell us. You can begin by reading this. [Read: Scientific reasons behind Indian traditions]. Having read this, go back to your village and see your family customs from a whole new perspective irrespective of which religion you follow. You may simply want to learn the local language your forefathers used to speak.
6. Spend time with animals, trees and children (not your own): Everything I spend time with teaches me something. Trees have taught me grace, patience, humbleness and beauty. Animals have taught me unconditional love and service. Being with someone else's children has taught me acceptance and love.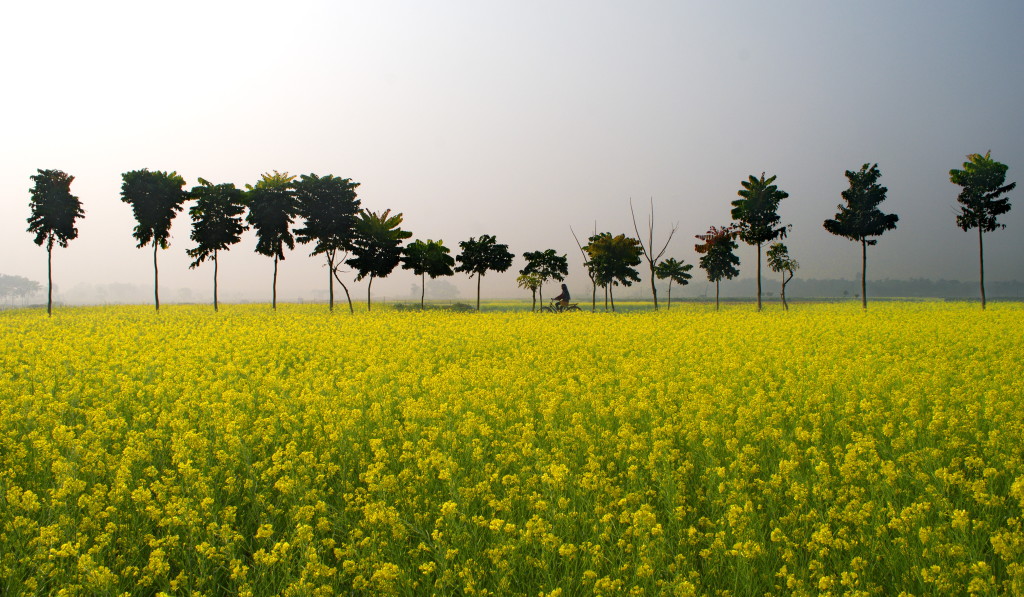 7. Make your children a little messy: Our children are being brought up in a cocoon of protection. Send them to get wet in rain and to get dirty in mud. Let them scratch their knees and elbows. Send them to market on foot rather than in a car. Go in an orchard and pluck fruits with them. Take them to your village and let them be free to do what they want to do. Let them play with village children, let them listen to stories from village elders, let them teach in a school, let them climb that mountain that you think is unsafe, let them swim in a village pond. – Allow them to learn in the process.
Why should you start now? – Most of us don't feel the need because we don't have time. We have our jobs, house and children to look after. You may somehow live your entire life, but if it continues this way your children will not. Get that?
I want to encourage a discussion here. If you are someone who has traveled in villages or worked with local indigenous communities, I would love to know your views in comments below.
Share with us about the genuine issues that you have seen and the exaggerated ones. If you have experienced Responsible Travel yourself, share how you made the difference.
Travel with me on Facebook and Twitter
Related Articles
===
Rural Tourism – Myths and Reality
Gaurav Bhatnagar

Software Engineer turned Travel Writer, Photographer, and Public Speaker on Responsible Travel. Entrepreneur in Responsible Rural Travel @ www.thefolktales.com