Punjab is the land of farms, food and warriors. And it is not a hype. Every time I go to Punjab, I feel that elevated level of energy in the atmosphere. Apart from being warriors, people of Punjab are known to convert even the most barren and useless pieces of land into fertile farms. And now they have even created farm tourism in Punjab.
For a long time, we have only fantasized the farms of Punjab in movies with no real way to actually visit as a traveller and experience local life first hand. Farm tourism in Punjab has opened the doors wide open for the inquisitive travellers who want to live the life of a local. Here is a photo journal from my experience in Hoshiarpur.
—
Floriculture in Kailash Farms, Hoshiarpur
I once asked a group of students about where the fruits and vegetables come from. They laughed at my stupid question and answered – "Supermarket ofcourse". I thought of this while looking at the greenhouse full of beautiful flowers which we don't often get to see beyond a flower shop. That frigid morning when the fog had still not lifted off from the farm and the sun was still rising, we strolled into the green house at Kailash farms in Hoshiarpur. The host Raghav, who is a passionate farmer also gave us a brief on the life cycle of flowers, how they are sold in places as far as Delhi, and how he started Floriculture after his own research.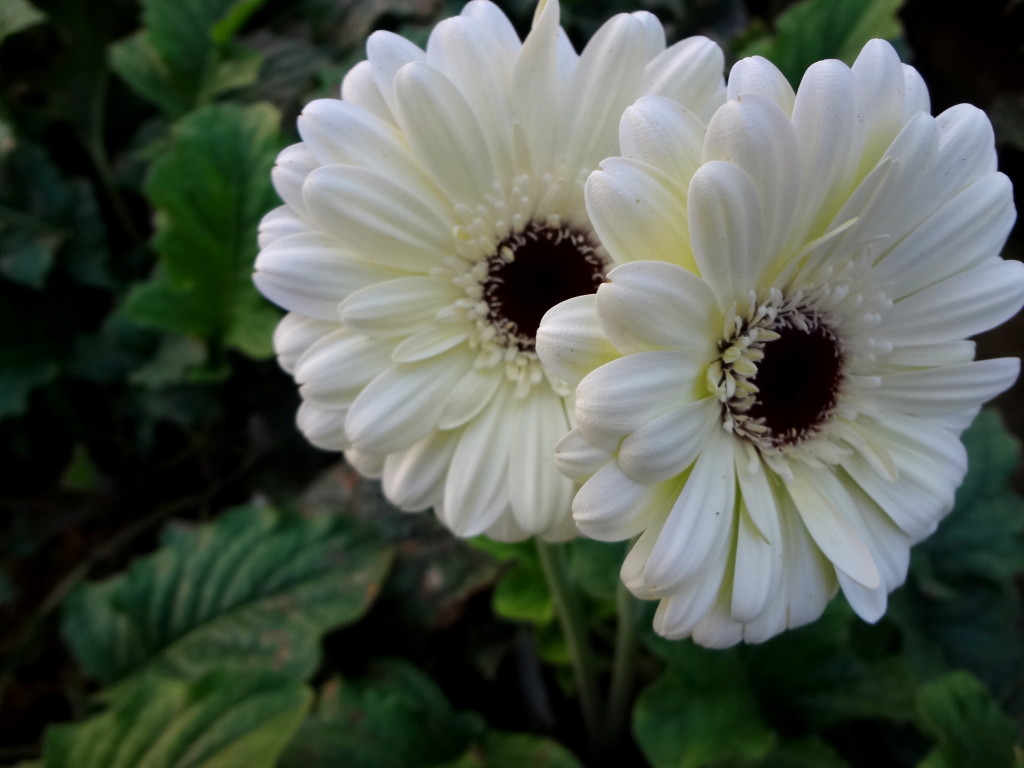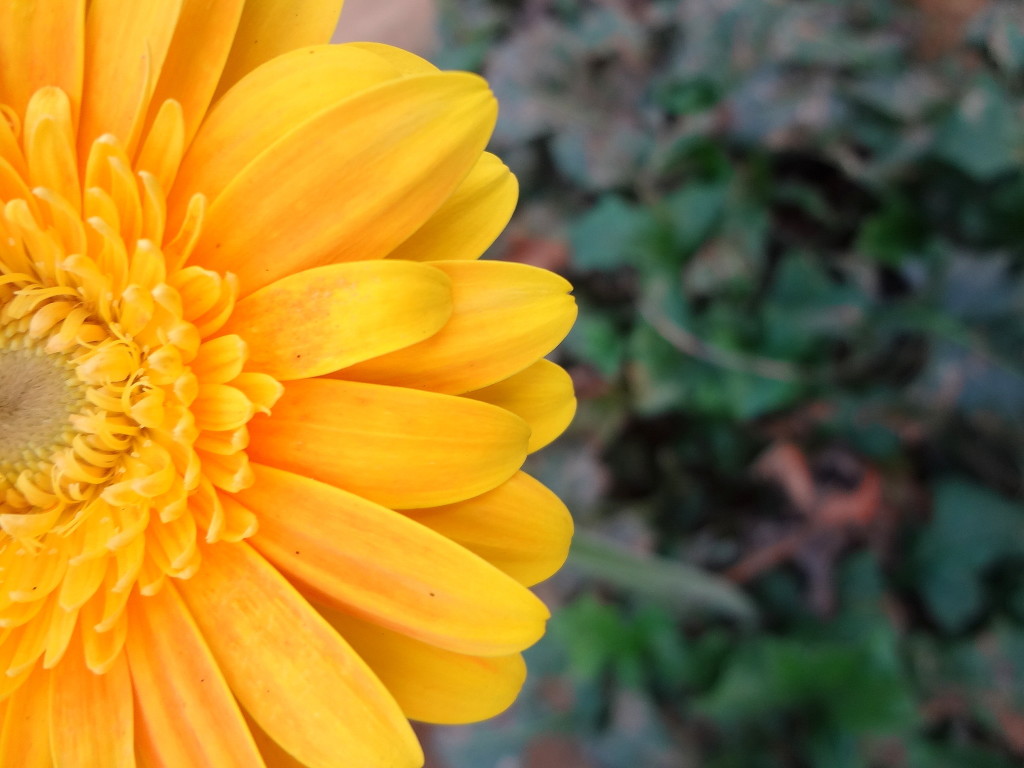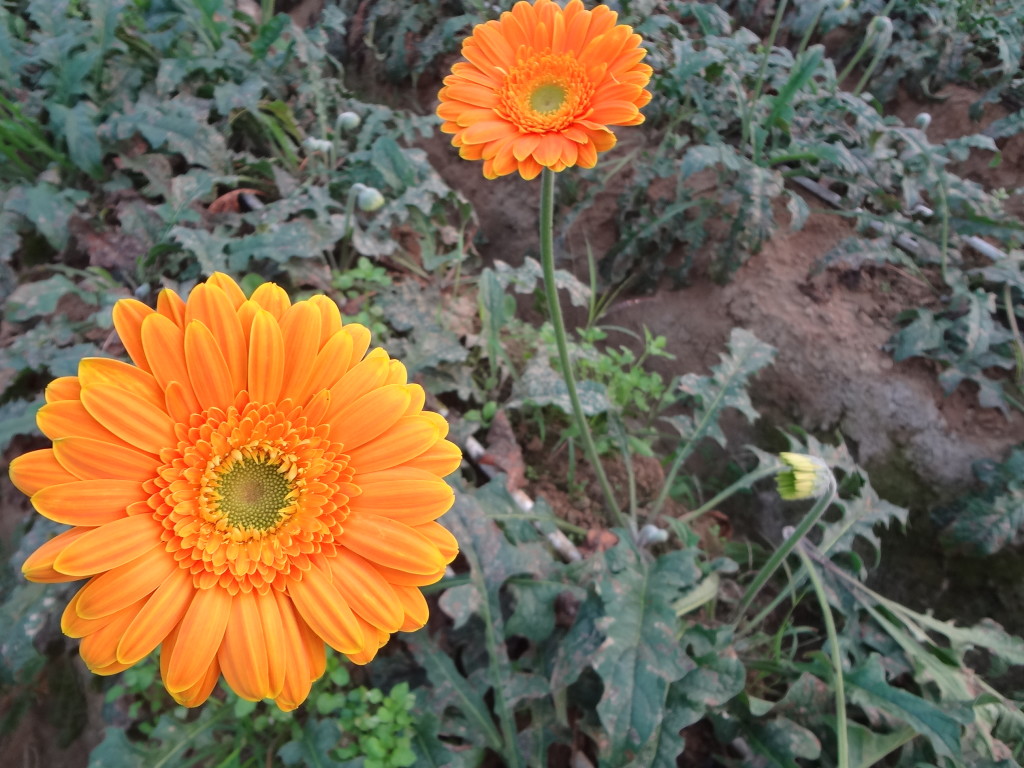 Exploring the mango plantation:
Nothing like exploring a farm on a bicycle or a tractor. I have already explored the countryside on bicycle in Rajasthan. This time it was a tractor ride with Raghav through mango plantation where each tree is carefully planted and nurtured to bear fruit once every two years. Hold on to the tractor as it races through the plantations and jumps off the pits in the 50 acre plantation of Kailash Farms.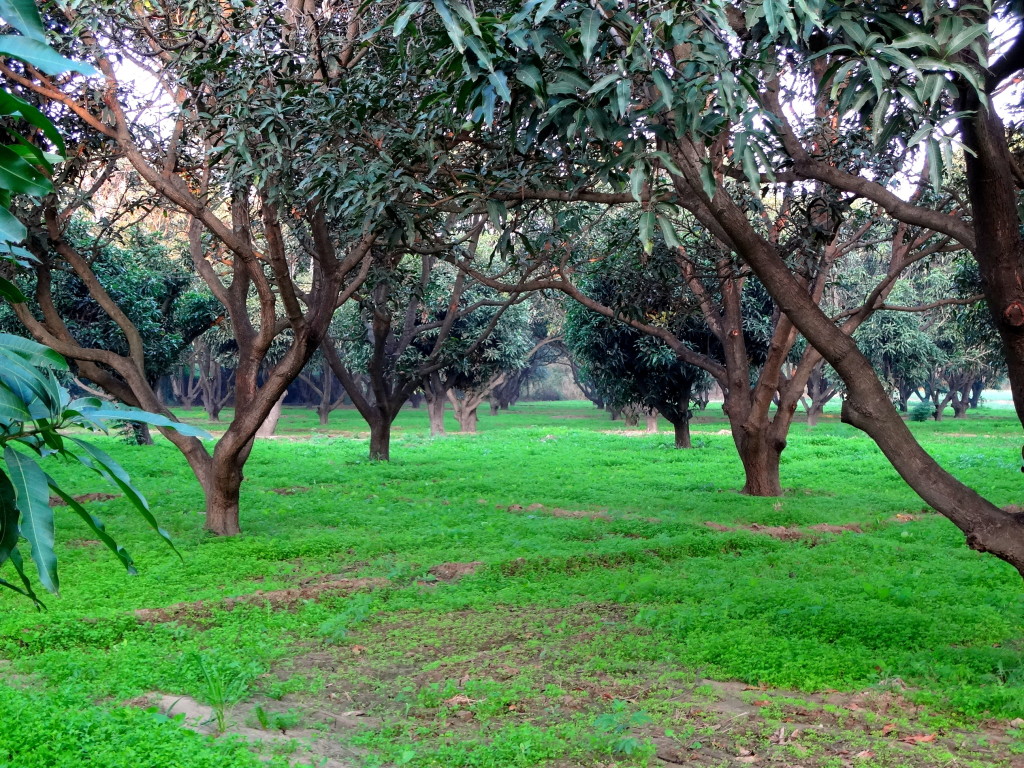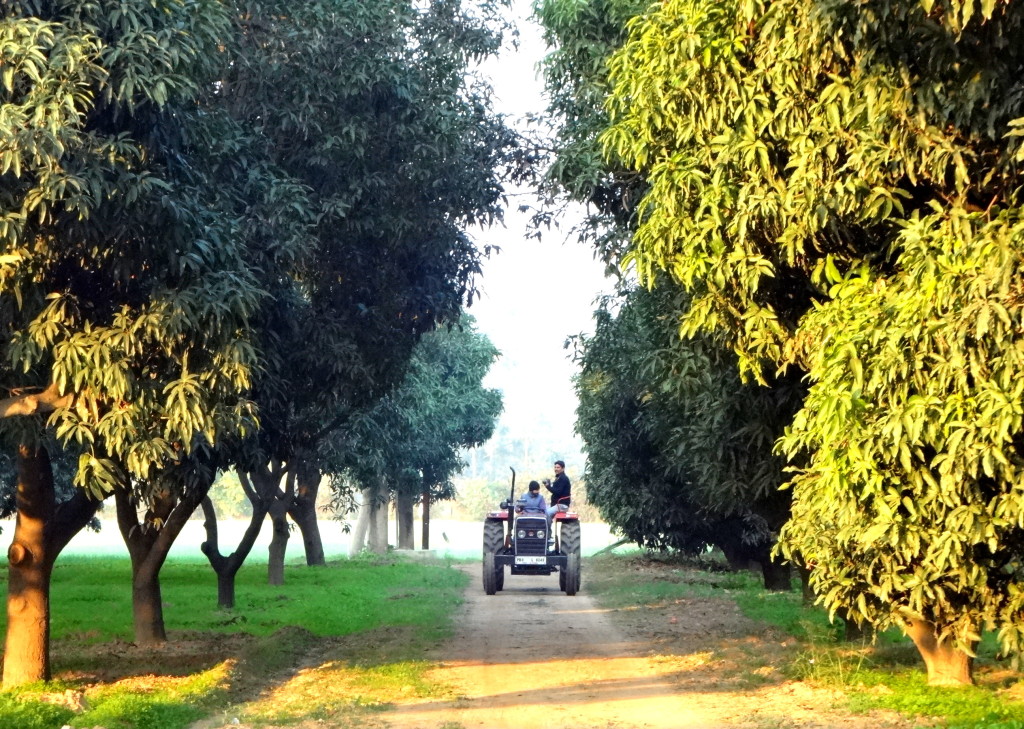 Responsible Travel at Kailash Farms: Many vegetables and fruits in daily meals are sourced from the farms. The spinach and other green vegetables are organic (although not all of the plantations are). Although, I would have loved to see more of traditional and rustic architecture when it comes to rooms. A swimming pool was totally cool but not the huge speakers for DJ parties and the overall feel of a small hotel setup. But then every place has a different concept and caters to people with different needs. I believe Kailash farms was apt for school groups and corporate as well who are looking for one day outings.
—
Tangerine & Kinnow plantations in Citrus County, Hoshiarpur
I had never tasted Tangerine juice before. It was freshly squeezed out that morning to be served with the breakfast at Citrus Farms, Hoshiarpur. Who wouldn't fall in love while being served breakfast in the farm right next to the infinite Tangerine plantations. Tangerine is slightly smaller than an orange and belongs to the same family. Read more about the differences between Tangerine and Orange.
We started our stint with Citrus county the night before around a bonfire, lots of candles, warm conversations with our host Harkirat Ahluwalia and the two farm Labradors, Rufus and Simba. We chatted while the chicken cooked right next to us on earthen stoves over firewood.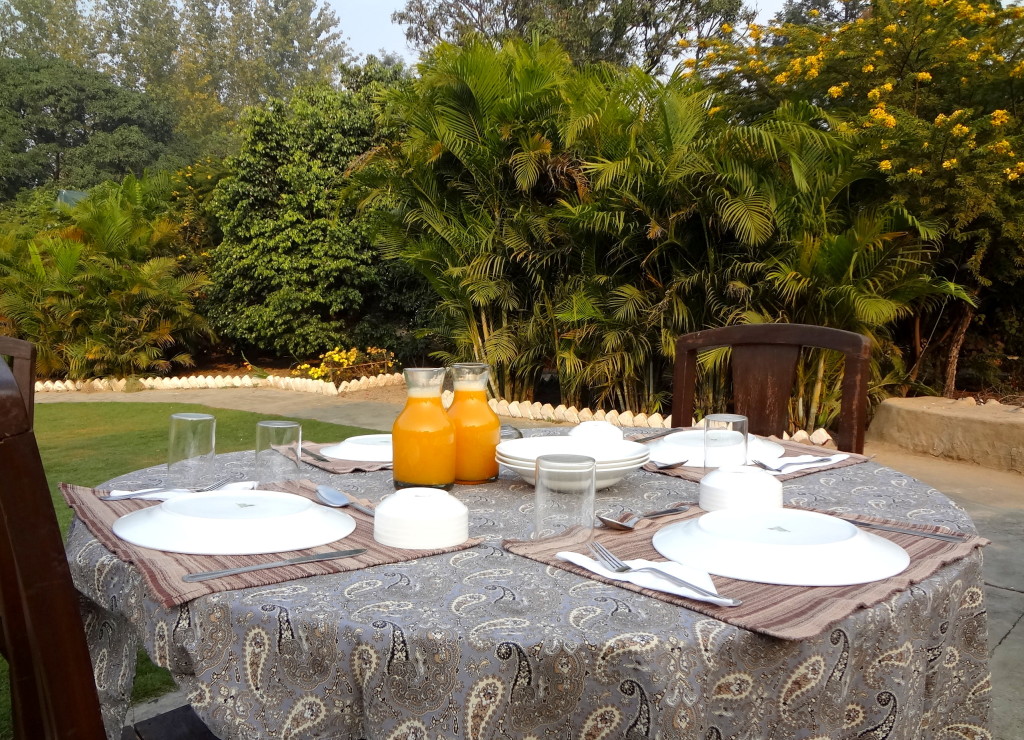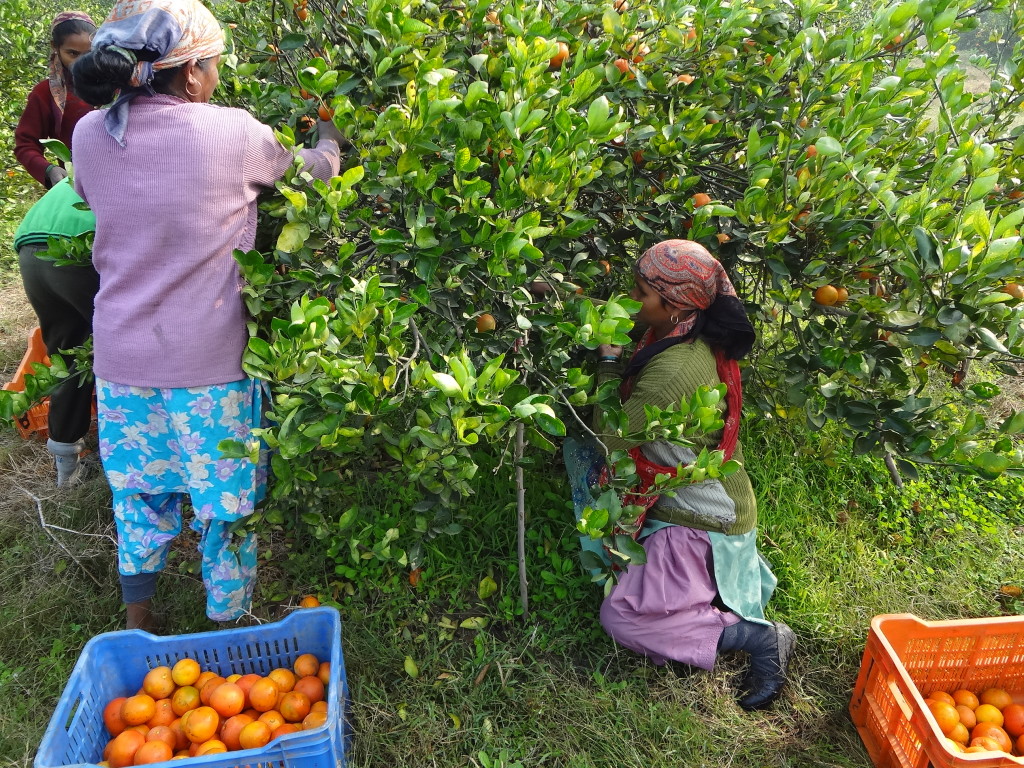 I hope sometime we get to do the specialized experiences at Citrus County where guests come only to cook, or do hiking, or to only do long distance motorbiking.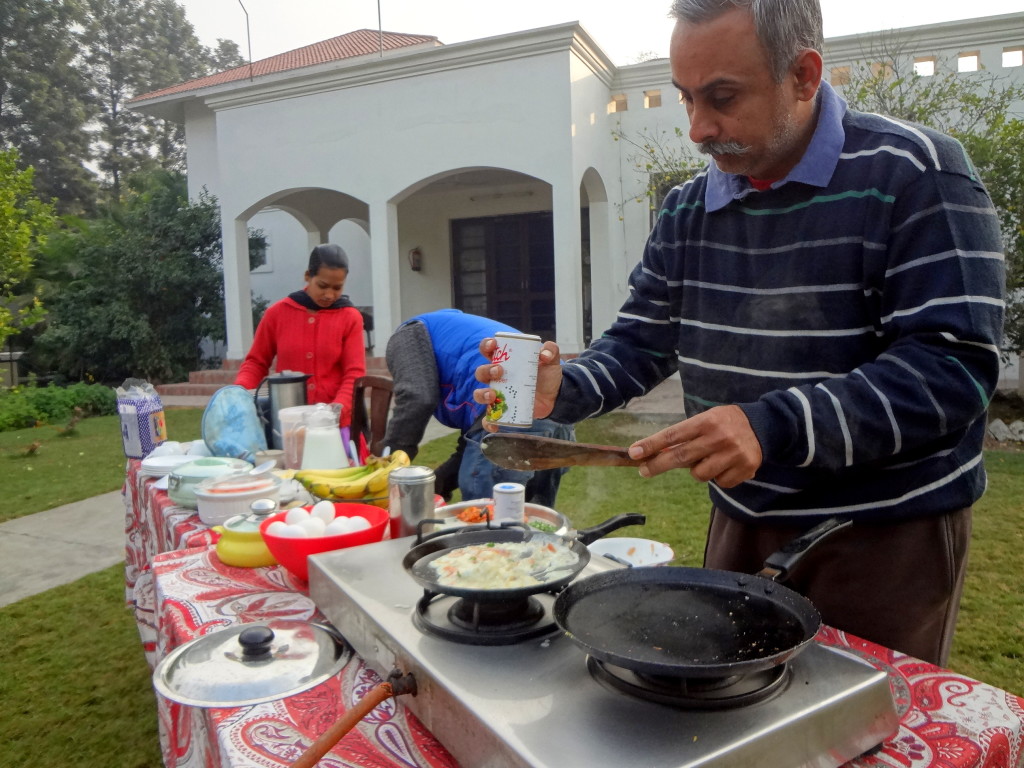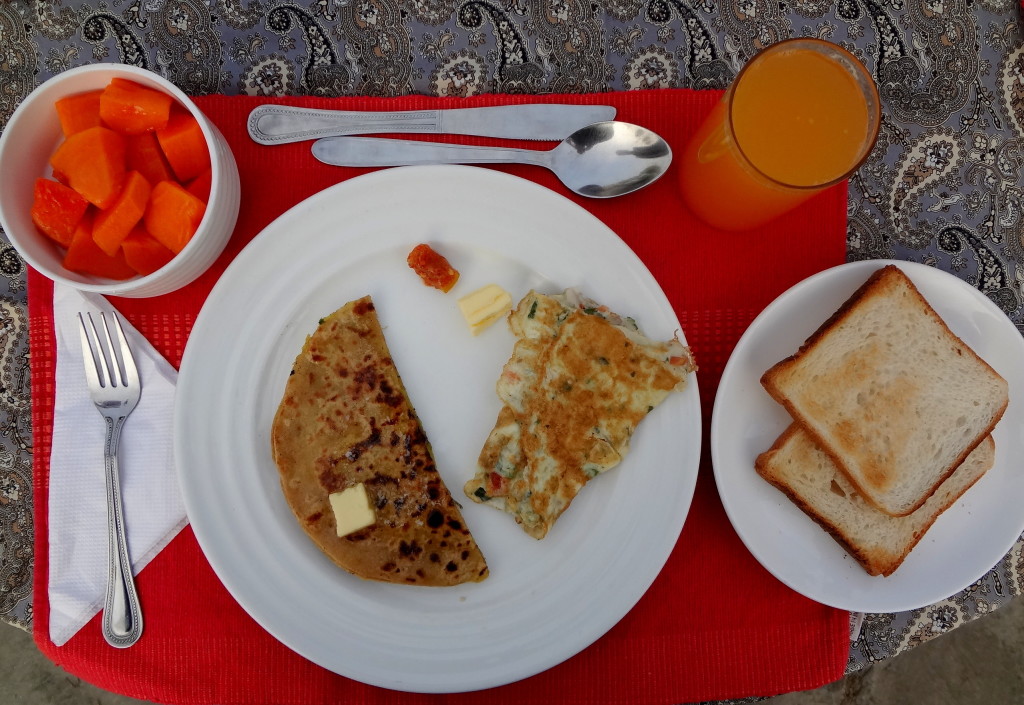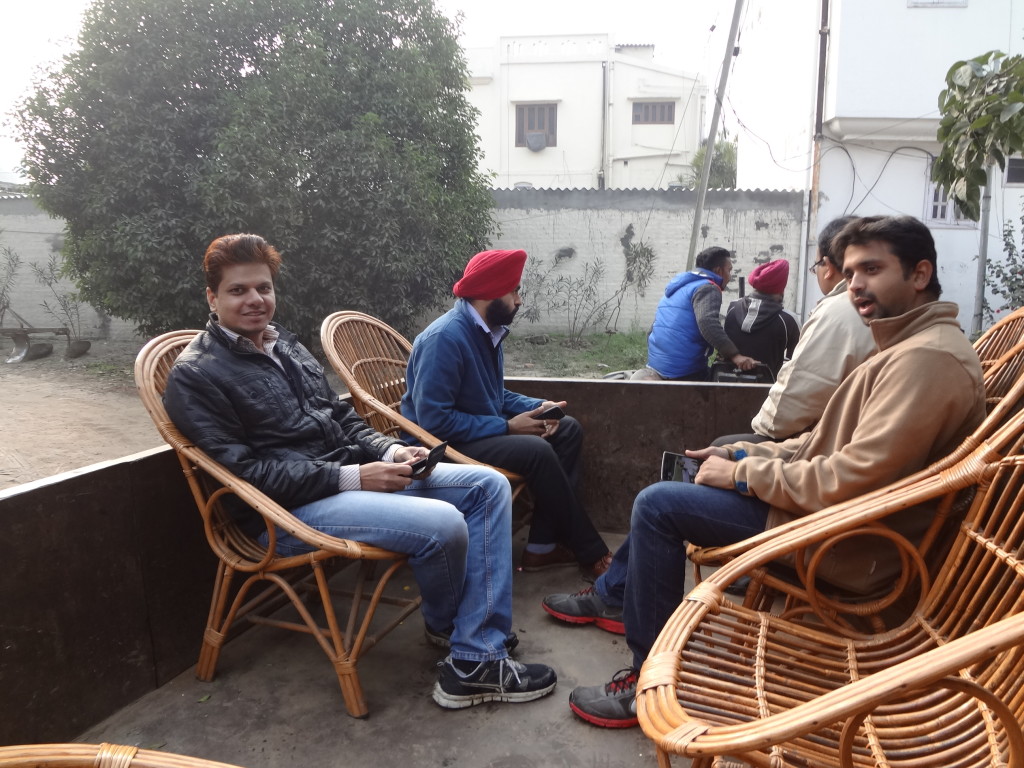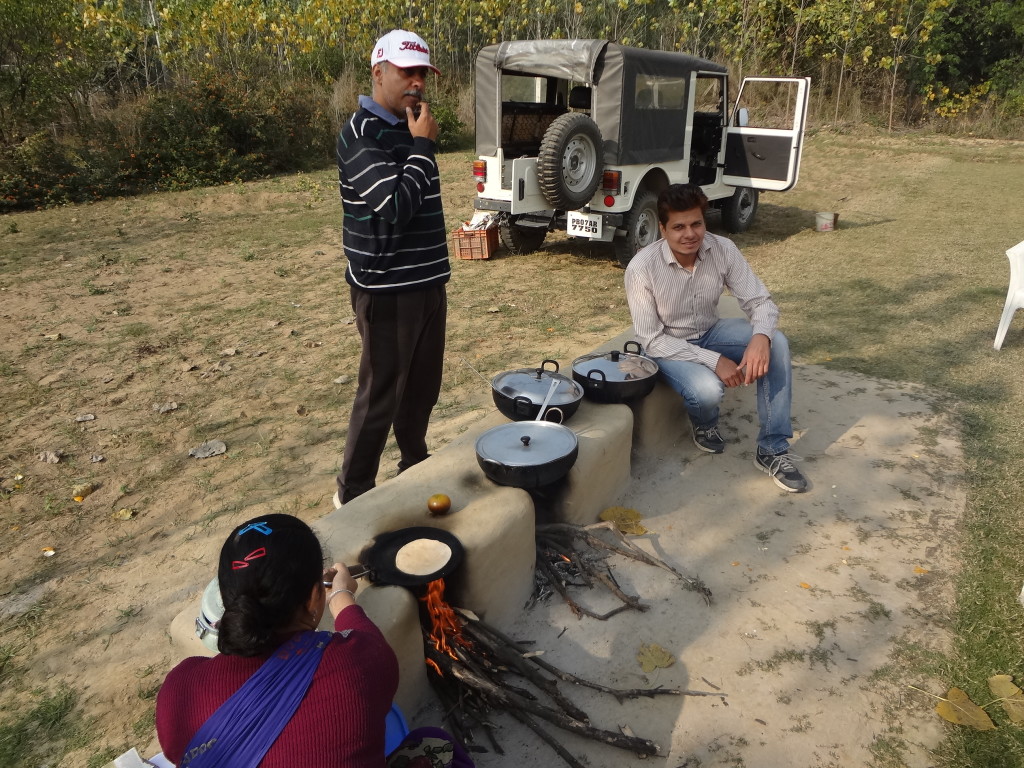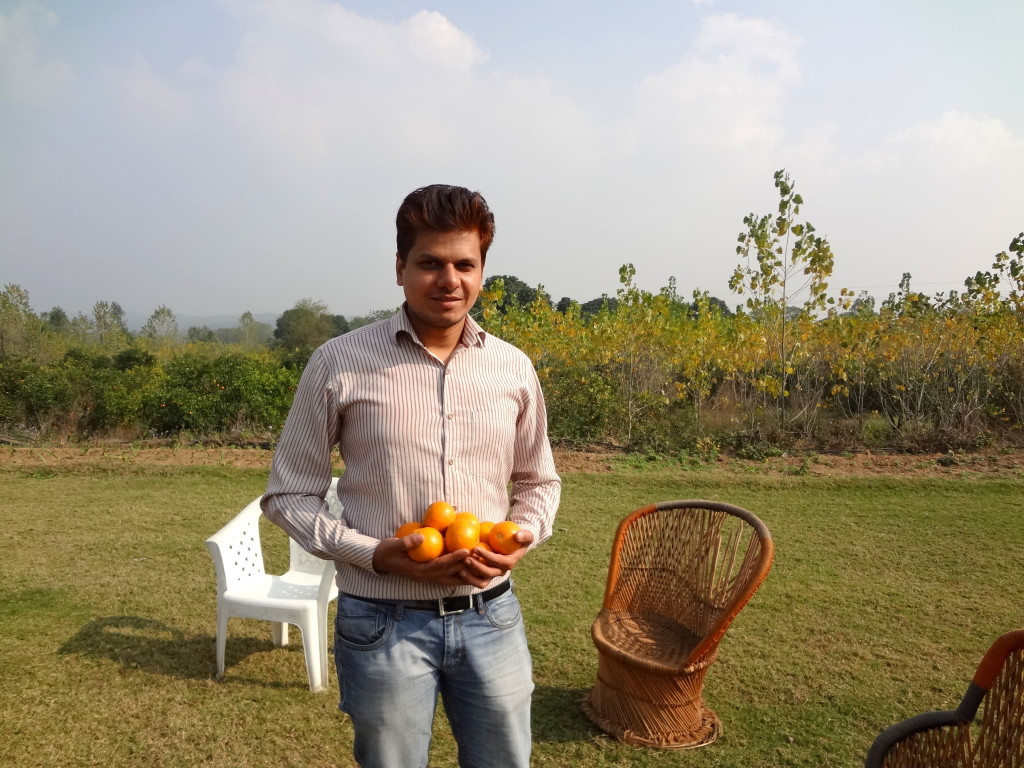 If you are driving down towards Dharamshala, Hoshiarpur may be an ideal place to make a one night or a two night stop over.
Responsible travel at Citrus county: The staff of Citrus farms comprises of mostly women who are from the village. Many of them are those whose farmlands weren't doing well and they got an alternate and a better way to earn a living. The farm also supports education for the children of few of the workers. Read Meena's story – She works at the farm and cooks great food
One of the drawbacks of luxury farmstays and homestays, that I have noticed is their very steep pricing which makes this accessible to very few people. I felt the same at Citrus county. Although the warmth of our hosts, personal care and food was exemplary.
Disclaimer: This trip was executed in association with Punjab Tourism and #TCBG_Trips. All experiences and opinions shared are authentic and in no way influenced by the facilitators of this trip.
Gaurav Bhatnagar

Software Engineer turned Travel Writer, Photographer, and Public Speaker on Responsible Travel. Entrepreneur in Responsible Rural Travel @ www.thefolktales.com