Himalayan forest fires that ravage the states of Uttarakhand, Himachal and Jammu & Kashmir annually were at its peak in early May this year. Due to surprise rain showers, the fires got doused but they have now returned. While NGT (National Green Tribunal) and some political parties are involved in mud-slinging and crying foul play by miscreants (which may be the case), very few people are talking about impact of forest fires on Himalayan ecosystem, animal and bird habitats and actions that can be taken to reduce such incidents in future. There is very less data on factors like loss of soil nutrients, land moisture and medicinal plants due to forest fire. While the Indian media is filled only with reporting of damaging figures and pointing fingers, let us talk about something more constructive.
Forest fire is a global phenomenon that happens in almost every country right from Bhutan to USA. However, the forest fire management practices differ a lot. Although India is one of the fastest growing economies, it still lags far behind in putting processes in place to preserve its forest cover. The first fire suppression policy in India was laid down as a part of 1927 Forest Act, but till date fires continue to burn the forests.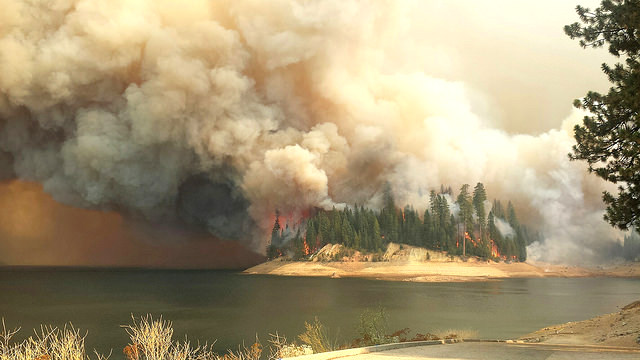 Traditional importance of forests in Indian culture –
In Indian context, it is necessary to understand the impact of traditional and cultural belief system in preservation or destruction of forests. The indigenous communities have always worshiped forests as they are considered to be the abode that conserves farming, wildlife and humans. Small temples and places of worship can be found all over the mountains where locals go for pilgrimage. On the other hand, farming communities also do controlled burning of forests annually for new growth of grasslands that are used for grazing cattle, and for replenishing the nutrient content of soil. This phenomenon is called shifting cultivation. In spite of a deep rooted cultural belief system, over 90% of wild forest fires in India are reported to be man made.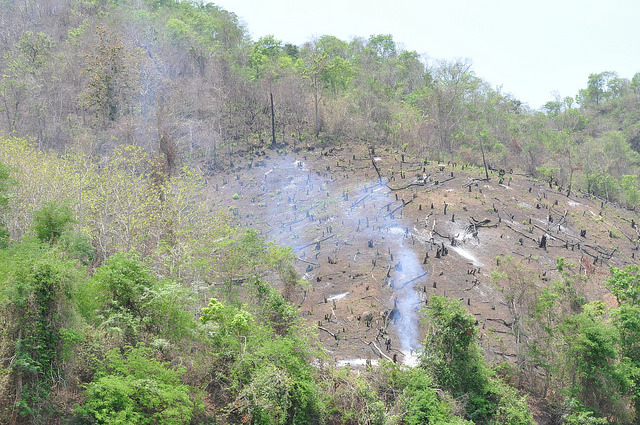 Forest fire management in US –
The strategy of US Forest Service – Fire & Aviation Management is based on three pillars: ecosystem restoration, community preparedness, and wildfire response. Processes are in place to systematically mitigate as well as propagate fire. This is because ecosystem without periodic fire becomes unhealthy. Trees become stressed with over crowding, fire-dependent species disappear, and it results in build up of hazardous flammable fuels. The forest fire department often initiates controlled and prescribed fires to avoid extreme wildfires.
Fire adapted communities – Department of Forest Fire management cannot work efficiently without training and support of local communities. Local communities are trained by USFS (United States Forest Service) to take collective steps for better preparedness against wildfire. An adapted community is more likely to lower the damage that can be caused by wildfire to the firefighters, infrastructure, forest cover and biodiversity.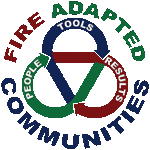 Fire professionals who pass on the message of 'all hands, all lands', play a crucial role in adapting the community to wildfire by spreading awareness and through training programs.
Training: The technology to mitigate and suppress fire is constantly changing. Various professional courses are available throughout United States for fire professionals to upgrade their skills – Eg. BLM (Bureau of Land Management) Standards for Fire Training and Workforce Development, and Wildland Fire Leadership Development Program.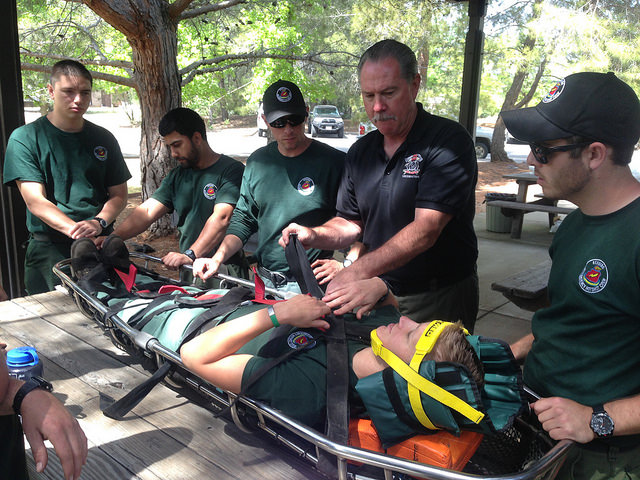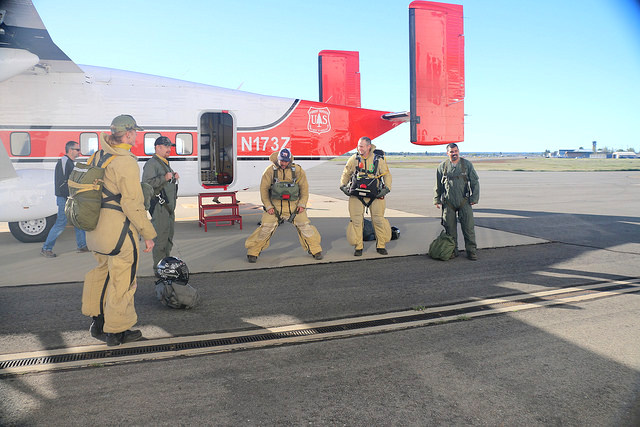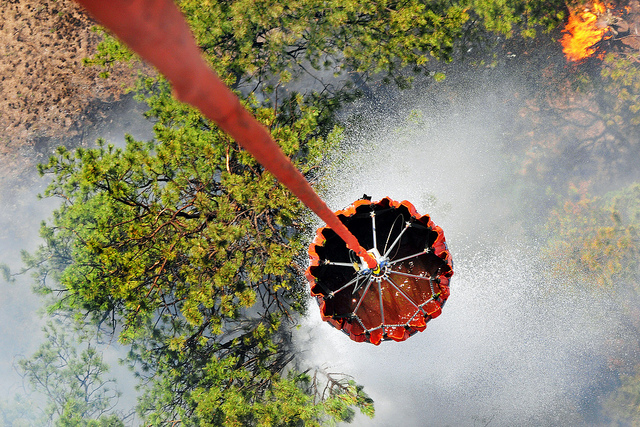 In case of forest fires in Uttarakhand, NDRF (National Disaster Recovery Force) was summoned along with the IAF MI-17 helicopters. But there is no dedicated state level Forest Fire Management team in India that not only does reactive response, but also proactive steps like prescribed fires, and awareness programs in local communities.
Role of irresponsible tourism in causing wild fires –
Although all the adventure tourism companies claim to be responsible, how many of us ensure that the bonfires we create are extinguished completely before we move on? How many of us ensure that we educate our travellers not to use match sticks in forest or throw cigarette buds carelessly while trekking? Small children especially need to be made aware of the impact of such irresponsible acts that could lead to large scale wildfires.
Past initiatives in India –
In 2007, a group of scientists from India, Indonesia and Germany started an initiative on forest fires in India. This group comprised of people with background in forest ecology and forest fires from ATREE (New Delhi, India), CIFOR (Bogor, Indonesia), Institute of Silviculture (Freiburg, Germany), Foundation of Ecological Security (Anand, India), French Institute (Pondicherry, India), Fire Ecology and Biomass Burning Research Institute (Freiburg, Germany). However, I didn't see any further progress on this just like other government initiatives that get buried in stacks of files. The 1927 Forest Act needs a change because new technologies have emerged. There has been drastic increase in population resulting in infiltration of humans into wildlife habitats and various other factors that were non-existent in 1927.
Better forest fire management practices, proactive measures rather than reactive action can dramatically improve the biodiversity and local livelihoods. But the question is – Are we really concerned about this?
Travel with me on Facebook, Twitter & Instagram
Related Articles –
Unsustainable development, heritage and environment of Daman
Responsible travel – Cycling in European cities
How responsible travel reduces carbon footprint
Gaurav Bhatnagar

Software Engineer turned Travel Writer, Photographer, and Public Speaker on Responsible Travel. Entrepreneur in Responsible Rural Travel @ www.thefolktales.com