I have come to realize that trips that happen in spur of the moment, more often than not end up in those serendipitous moments that we remember for life. One such trip where I did not do any planning was the one to Isle of Wight. I decided to accompany my friends not knowing where we were going. All that attracted me was the thrill of going 'somewhere'. During the three days we spent at Isle of Wight in the south of England, spending few hours at miniature Godshill village – Isle of Wight, were the most memorable for me.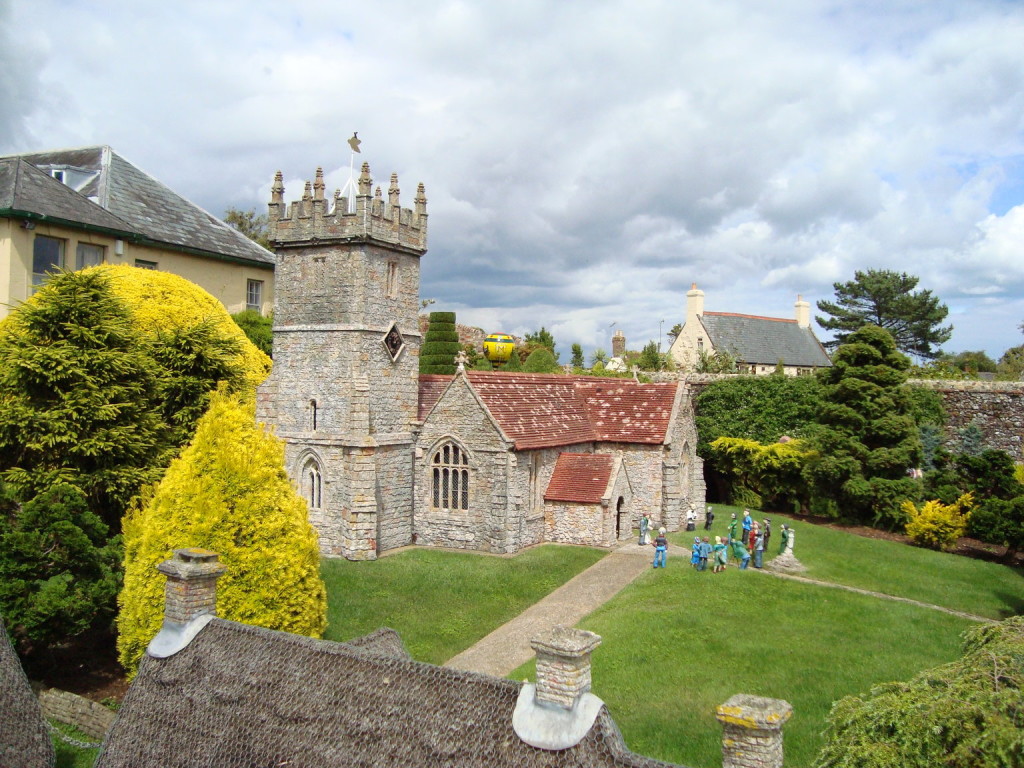 About Godshill model village: Fancy being Gulliver for a day? I did, and I wasn't walking in a fantasy land but an actual 1/10th model replica of the Godshill and Shanklin old villages. The British villages still have their old world charm with stone houses and thatched straw roofs, narrow cobblestoned streets and horse carts for transportation (sometimes cars as well). All the houses, churches, pubs and cottages that exist in real life are scaled down and made with cement and stone so that they can age with time for that rustic feel.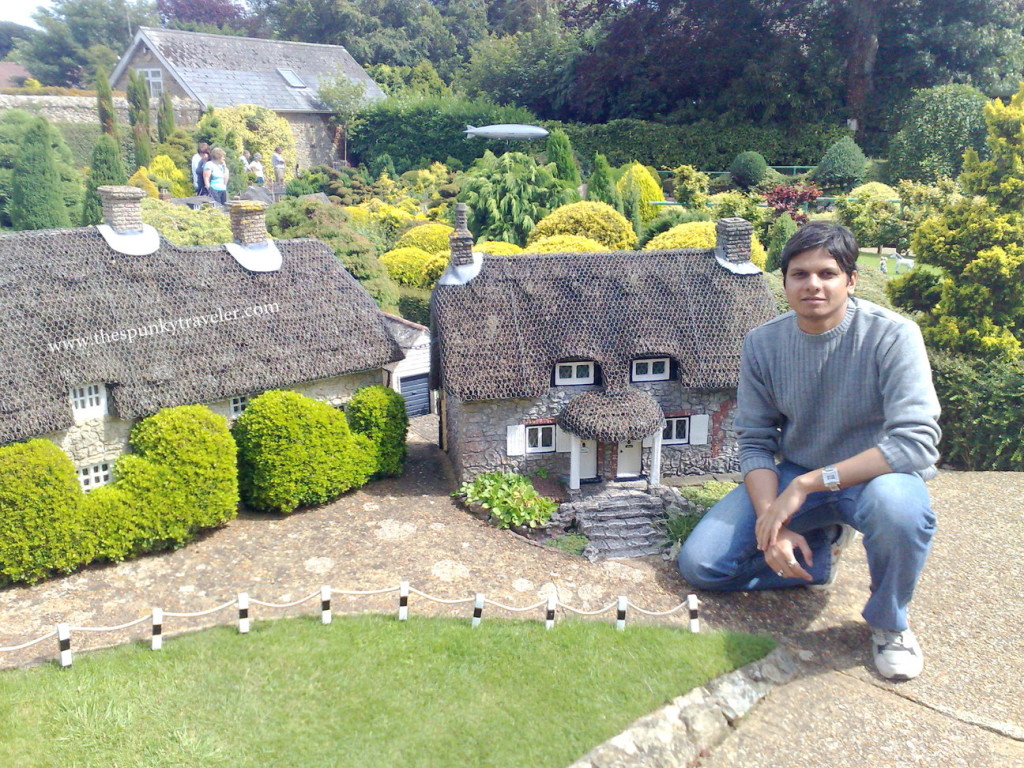 The Godshill model village, even though touristy, was worth spending the time. I walked in the streets, peeped inside the houses through small windows. I fantasized being attacked by miniature villagers carrying their needle thin arrows and thread like ropes. The model village has 'coarse bonsai' plants to replicate the actual ones and consist of about 3000 conifers and shrubs. If only I knew that the actual villages of Godshill and Shanklin exist on the island, I wouldn't have missed the opportunity of going there. While you are at Isle of Wight, I recommend visiting the actual villages also.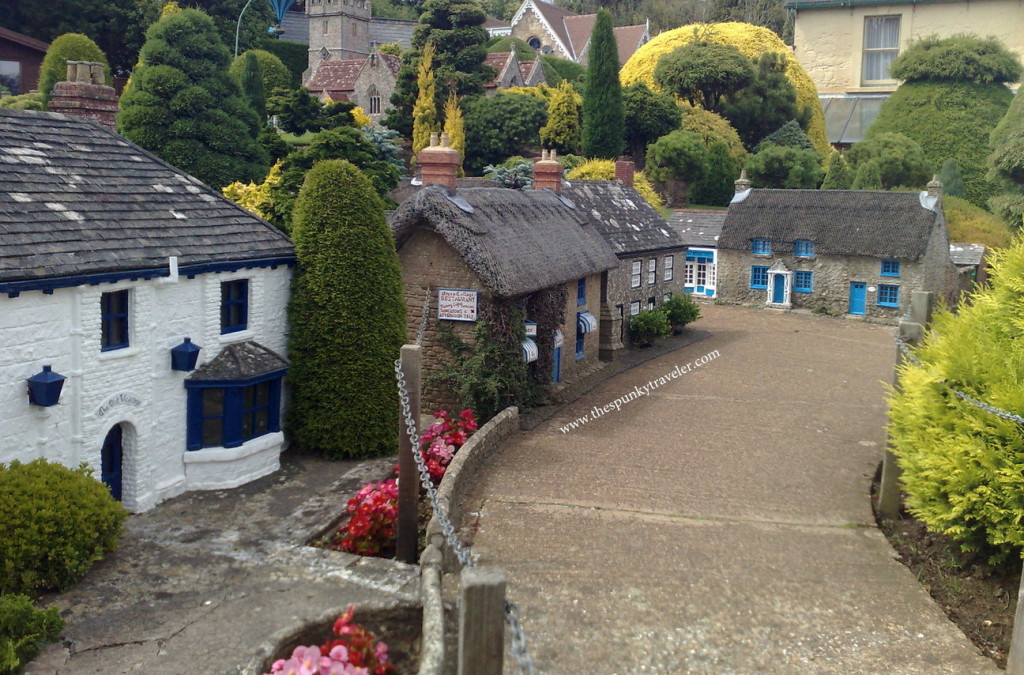 About Isle of Wight: Isle of Wight lies in the English channel to the south of England off the coast of Hampshire. From Victorian times, the island has been a favourite for poets like Swinburne and Tennyson, and even to Queen Victoria herself. We drove down from Milton Keynes in Buckinghamshire to the coast of Hampshire and loaded our car in one of the ferries carrying vehicles and caravans across the English channel. Isle of Wight is one of the favourite destinations for weekend family vacations, barbeques and for camping.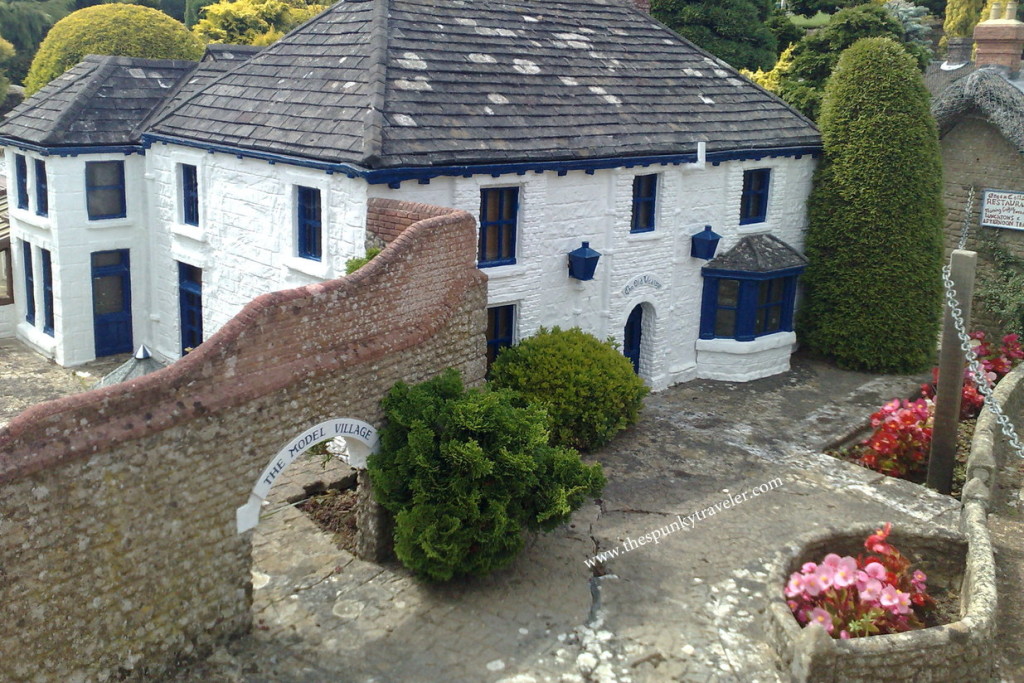 Where to eat: It was a hot sunny day and the sea wasn't far. We got hungry pretty soon and got hitched to the aroma of grilled pork sausage coming from Nammet Hut, the model village's own refreshment corner. Relax on one of the wooden benches under the green umbrella shades and bite into a pork sausage, fish and chips and other sumptuous British food.
Where to stay: Although we stayed in a caravan and there are other options as well on the Island, I recommend staying in the 2 bed room villa right next to the model village. From the blue and white bungalow, you can look directly into the streets and experience that old world experience of living in a British village. The 'Old Vicarage Apartment' can be rented for a week and is perfect for families as well as couples. To rent the apartment, visit SykesCottages.
Travel with me on Facebook, Twitter & Instagram
Feature image: Miniature football field in Godshill model village, Gaurav Bhan Bhatnagar
Gaurav Bhatnagar

Software Engineer turned Travel Writer, Photographer, and Public Speaker on Responsible Travel. Entrepreneur in Responsible Rural Travel @ www.thefolktales.com